This post contains affiliate links. Affiliate disclosure: As an Amazon Associate, we may earn commissions from qualifying purchases from Amazon.com and other Amazon websites.
Your garden is more than just a nice, pretty place to spend an afternoon. It's an extension of your home and liking. For some people, their garden feels like the safest and most relaxing place in the world. So why not make it your own oasis? In this article, we'll teach you how to do just that!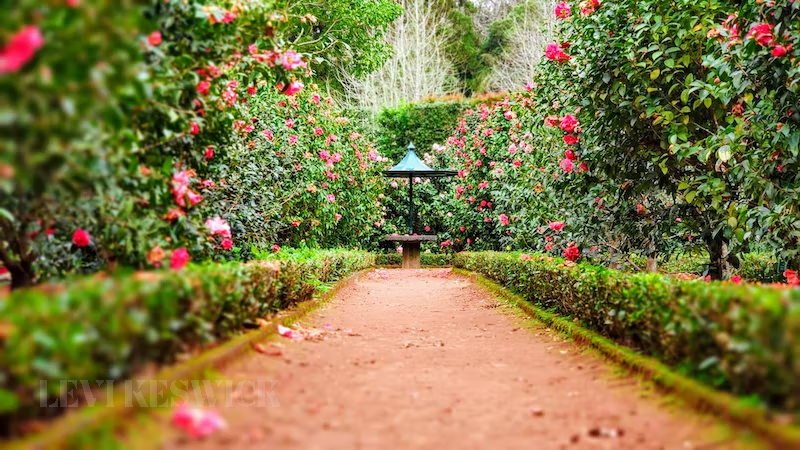 Plant Flowers And Greenery
Plants and flowers are an essential part of any garden. They add color, texture, and depth to your garden. By selecting the right plants for your space, you can create a beautiful and inviting oasis.
When selecting plants for your garden, it is important to consider the amount of sun and shade in your space. According to outdoorlivingstyle.com, you will also want to consider the soil type in your garden as some plants prefer different types of soil. Once you have an idea of what kind of plants you would like to include in your garden, it is time to select the specific varieties.
There are many places to purchase plants for your garden. Local nurseries and greenhouses are great resources for selection and advice. You can also purchase plants online or through catalogs. When purchasing plants, be sure to select healthy specimens that are free of pests and diseases.
Once you have selected the perfect plants for your garden, it is time to plant them! Be sure to follow the instructions on the plant labels for proper planting depth and spacing. After planting, water your plants well and apply a layer of mulch around the base of each plant to help retain moisture in the soil.
Install A Pergola
Adding a pergola to your garden is a great way to create an inviting outdoor space that you can enjoy all year round. They are relatively simple to install, and there are plenty of kits available to purchase if you don't want to build one from scratch.
When installing a pergola, it's critical to make sure that the posts are level and securely fastened in place. You'll also need to ensure that the roof is securely attached and that the rafters are evenly spaced. Once everything is in place, you can then add any finishing touches.
Incorporate Outdoor Furniture
If you love spending time in your garden, you know how important it is to have comfortable and stylish outdoor furniture. Here are a few tips on how to incorporate outdoor furniture into your garden:
Choose the right materials. When picking out outdoor furniture, make sure to choose pieces that are made from durable materials like teak or wicker. These materials can withstand the elements and will look great for years to come.
Consider the scale of your furniture. It's important to pick furniture that is proportional to the size of your garden. If you have a small space, opt for smaller pieces like chairs or stools. If you have a large garden, you can go for bigger pieces like sofas or loveseats.
Add some color. Outdoor furniture comes in a variety of colors, so don't be afraid to mix and match! You can even paint your own furniture if you want to add a personal touch.
Create different zones. To really make your garden feel like an oasis, create different areas for different activities. For example, set up a seating area for conversation and relaxation, as well as a dining area for enjoying meals outdoors.
Accessorize! Outdoor furniture is not complete without accessories like cushions, pillows, rugs, and throws. These items will add comfort and style to your outdoor space and help tie everything together visually.
Use String Lights
If you want to add a touch of magic to your garden, try using string lights. String lights come in all sorts of colors and styles, so you can find the perfect ones to complement your unique space. Plus, they're relatively inexpensive and easy to install yourself.
First, decide where you want to hang your string lights. If you have trees or other tall structures in your garden, you can wrap the lights around them. Otherwise, you can use stakes or hooks to secure the lights along a fence or in the ground.
Next, choose the type of string lights you want to use. There are many different options available, from traditional incandescent bulbs to energy-efficient LED bulbs. Consider what kind of look you're going for and how much light you need before making your selection.
Once you have your lights chosen and in place, it's time to plug them in and enjoy! You can use a timer to make sure your lights turn on and off when you want them to.
Gardening is a fun and rewarding hobby that can yield some beautiful results. If you're looking to create your own oasis, follow these tips and you'll be well on your way.