This post contains affiliate links. Affiliate disclosure: As an Amazon Associate, we may earn commissions from qualifying purchases from Amazon.com and other Amazon websites.
Spoiler alert: Women dig shiny, luxurious things. This groundbreaking discovery that has baffled our brightest scientific minds confirms the dismissed rumors of old that oh so many ancient tales talked about, this is nothing short of shocking for the scientific community and society in general.
Not quite though. People have known about women's innate preference for lux for quite some time now. We've been saying this, but many have refused to listen, and now, they accept it. If making your way to a woman's heart is your goal, the road begins with the things you give her, and guess what, the more luxurious gift given to her, the easier that road becomes. Check out the best options available on luxury gifts for women and, finally, win her heart with them.
Luxury Gifts For Women (Under $100)
#1

Made To Measure Women'S Dress Shirts Or Blouses

Made to Measure Fashion is a luxury that is getting more affordable in recent years. Only a bunch of things in fashion industry can compare to the pleasure of wearing a dress shirt that you can personalize and that has been made to your exact measurements.
#2

Headzone Go Lighted Makeup Mirrors
A great light source is one of the most overlooked beauty accessories today. Nothing beats soft, natural sunlight, but until now we haven't been able to put that in our pockets. Enter the Headzone GO Lighted Makeup Mirror. Designed by optical professionals, it's the perfect solution for flawless touchups on the go, letting you bring the sunshine with you wherever you are.
Unlike most lighted compacts, GO's full-panel LED creates a light that is as close to natural sunlight as possible. This makes touchups in places that traditionally have very poor lighting like the car, ladies' room and office incredibly easy. Its soft diffusing panel provides much brighter light than typical LEDs without harsh glare or shadows. Most importantly, the light is built above the mirror, not into it, allowing you to position it independently in a way that mimics the direction of light in real world. Meaning you look your best WHILE you're doing your makeup AND afterwards!
An elegant solution to a problem so many of us face when fixing our makeup on the fly, GO is about the size of a flip phone. It comes in three colors, Rose Gold, Pale Gold & Silver, is USB rechargeable, and runs for 5 hours at full brightness.
#3

Minnie Rose Cashmere Slippers In Black
Whatever season it is, toes are cold early in the morning, especially if you blast the AC. This will be her new favorite accessory. She may even bring them to work to wear around the office. Either way, she'll love them!
#4

Splash Tunes Pro Dual
Splash Tunes Pro Dual is 2 Bluetooth shower speakers that pair together. When paired these speakers can be placed in the shower for an immersive surround sound concert or put in different rooms for a poor mans connected home/sonos experience, for considerably less of the cost.
#5

Bluetooth Speaker, Aroma Diffuser And Alarm Clock
3-in-1 color changing Aroma Diffuser, Bluetooth speaker and digital alarm clocked rolled into one. Enjoy the pleasing scent of essential oils and relax your mind as the LED lights scroll through warm colors and the built-in Bluetooth speaker sets the mood. Works with any type of essential oil, whisper quiet and integrated safety shutoff.
#6

Keshi Pearl Earrings
These pearl earrings are the perfect accessory for any Mother's Day celebration. These pearl earrings easily pair with a variety of looks and your mom will think of you every time she rocks them.
#7

Diy Mini Scarf Kit
An It's a…Yummy DIY Mini Scarf Knitting Kit is a unique and luxurious gift for yourself or someone else. It is a perfect product for the person who wants something special, fashionable, mindful, meditative, interactive, wellness-focused and different.
#8

Touchstone Wine Glasses
Made from recycled glass and the same smooth New England stones that grace all of our work, our Touchstone Wine Glasses are an elegant and versatile take on the traditional wineglass.
#9

Caffè Umbria Coffee Gift Subscription
Third-generation, artisan coffee roaster Caffè Umbria offers gift subscriptions for their Italian-style blends that would make the perfect present for a coffee-loving mom. Great for any busy mom who needs a daily caffeine boost, Caffè Umbria's coffees offer a luxury drinking experience at home and can be found in high end establishments like select Four Seasons and Viceroy Hotels, the Bellagio in Las Vegas and more. Plus, the coffee is delivered right to her home or office, saving her time while giving her a little gourmet treat.
#10

Juju Black Elevated Smudge Kit
The whole vibe of the company is inspired gifting for self-care, wellness and laughter. The Juju Black includes all the necessary elements to "smudge that negative sh*t right out of your life" with a custom-scented (amazing) Glendora candle, vintage-inspired match bottle, a bundle of sage, Palo Santo and a Selenite crystal, and then a chic tray along with all the ritual-ready instructions on how to move, change and use energy more in your life.
#11

Full Of Grit By Goodjanes
Keeping your skin healthy, clear, smooth and glowing is a challenging task. There are so many tools and options, it's confusing to know what works best for your skin. GoodJanes "Full of Grit" has you covered. This exfoliator gently rubs away dead skin cells to reveal smooth, moisturized skin. With four different scrub components, the oatmeal scrub helps promotes new cell growth to reduce the appearance of fine lines and wrinkles. All of GoodJanes' skincare collection is vegan, 100% cruelty-free and made from fruit, vegetable, and plant stem cells.
#12

Olivia Cropped Sweater
The Olivia is this year's spring and summer cropped sweater that you'll never want to take off. The Olivia is incredibly soft and comfortable, with a beautiful ribbed fabric that is sourced from Japan. The Olivia also features an open sleeve that adds an interesting flourish but is understated enough to never get in your way. Pair it with high-waisted jeans or wide-legged trousers for a trendy look that's simple to throw together.
#13

Banisher 2.0
With the Banisher 2.0, you will experience a gold-infused facial with each use! It has pure titanium grade bristles that are coated with 24k gold. Its gold is antibacterial, & has skin firming and collagen increasing properties. You can now stimulate collagen and increase your product absorption more often! It helps diminish wrinkles and fine lines too! It creates less irritation with fine bristles for a faster repair process. The new design will always keep your bristles protected and suspended so the fine bristles will last longer. Great for at-home microneedling session!
#14

The Dulles Note Pad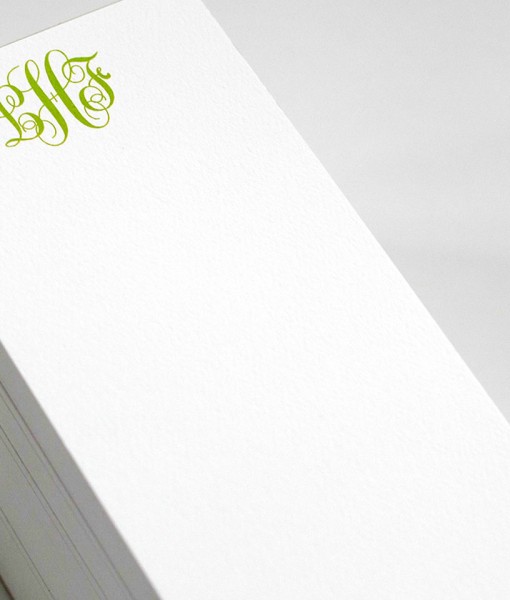 The "Dulles Note Pad" is the most luxurious way to make a list, jot down a quick note, and give as a luxury gift. Designed by Emilie Dulles (Princeton '03), this is no ordinary note pad! This Dulles Designs pad is printed on extra thick card stock with any custom monogram design or curated ink
colors you like. Each note pad order includes 200 printed-padded cards (2 x 100). The "Dulles Note Pad" is also a great way to dip your toe into the world of custom stationery and luxuriously printed papers as a lifestyle and luxury gift for any friends, relatives, or colleagues –– on any occasion! ($125 for two 100-piece note pads includes shipping anywhere)
#15

Nova, A Premium Wellness Hemp Oil By Luna Volta
NOVA is a premium wellness hemp oil intended to be used daily (sublingually-underneath the tongue) to aid the body back into balance and help bring your centered self to every interaction. NOVA contains 600mg CBD + trace amounts of other cannabinoids + terpenes to encourage the 'entourage effect'. NOVA is full spectrum, small batch, organically grown in the USA, third party tested, and pesticide + solvent free. Comes in 100% biodegradable + plantable packaging beneficial to the declining bee population.
#16

Meat°It® By Mastrad
Innovation Awards honoree. The meat° it is perfect for summer BBQs as it allows you to spend more time with your guests than next to the grill or oven. It is the only 100% wireless cooking probe that can be used in the oven, stovetop, or outdoor grill – open or closed. With its smart patented high-end technology, the wireless device ensures users cook their meat, poultry, or fish to perfection by controlling the internal temperature, the cooking speed, and heat strength. Compatible with both Android and iOS via Bluetooth, this tiny, yet powerful smart wireless device also helps resist flare ups and alerts users if the meat is overcooking or undercooking, with a range up to 65 feet. The application connected with the device keeps you informed of the progress of your cooking and even pre-alerts the user when the food is almost done.
#17

Northwest Deluxe Gift Collection
Our Northwest Home Gift Collection features both eco-friendly and unique home products, from a fair-trade, handspun, eco-friendly cotton towel crafted by a female artisan from Ethiopia to a handcrafted geometric air plant holder from an artisan in Seattle.
#18

Sensacalm'S Calm-To-Go Weighted Travel Blanket
According to The Washington Post, the weighted blanket was the gift to get this year. By providing a consistent firm, but gentle pressure, weighted blankets help the body produce serotonin and melatonin – feel good hormones that boost mood and sleep. Let's face it, whether for work or play, travel comes with its fair share of stressors – long flights, unfamiliar environments, different time zones… SensaCalm's Calm-To-Go Weighted Travel Blanket provides all the stress-relieving benefits of a weighted blanket, in a compact, carry-on form. Get the shut eye you need on your next vacay with this sleek travel-sized blanket.
---
The recommendations of products and books within this article where sourced from industry experts. Their names and websites are listed below.
Who contributed to this article?
Luxury Gifts For Women (

Under $

150)
#1

Double Circle Stud Earrings With Dots
Circles with dot detail are interconnected to smaller circle studs. Sterling Silver hoops are made in Denver, CO, USA and are 2 inches long.
#2

Scribble Ring With Pearl
Sterling silver is hand formed into a swirling ring and a pearl accent in size 7. Handmade in Frankfurt, Germany.
#3

Waerator W2 Instant 1-Button Electric Wine Aerator
The WAERATOR W2 electric wine aerator is a great high-tech gift idea for the wine lover that will keep on giving, bottle after bottle of their favorite (up to 250 bottles per battery replacement). The WAERATOR capable of dispensing and aerating 60.9 to 67.6 ounces per minute and uses air to instantly soften natural tannins that create bitterness in order to draw out every bottle's true qualities. And it seals the bottle, so there's no need to re-cork.
#4

Eternal Rose Buttercream Body Scrub
Elevate your skincare regime with our luxuriously creamy Eternal Rose Buttercream Body Scrub. Nourishing botanical oils and butters rich in vitamins, minerals, and essential fatty acids are the heart of this deeply moisturizing skin refining Buttercream Body Scrub. Formulated starring anti-oxidant rich Camellia Seed oil, nourishing Mango Butter and skin softening Shea butter. Fine-grain mineral-rich Himalayan Pink Sea Salt is added to gently exfoliate dull, dry skin, encourage cell regeneration and promote smoother radiant looking velvety-soft skin. The scent of Eternal Rose will seduce your senses and lightly scent your skin with its heavenly bouquet of garden-fresh roses. Featuring Rosa Damascena, the most cherished and potent of all rose oils, revered throughout the ages for its active restorative properties.
#5

Sweet Dreams Gift Set
Give her the gift of a good night's sleep! This McRoskey exclusive includes a soft, supportive boudoir pillow with an embroidered case, a relaxing eye pillow and a delicious bedtime tea set of peppermint rose tea as well as a cozy thermal mug to keep it warm.
#6

Monogrammed Turkish Cotton Bathrobe
She'll feel like she's at a spa in the comfort of her own home with this custom-monogrammed Turkish bathrobe. It's warm, absorbent and light – she may never want to change out of it!
#7

Control Kit
These lashes are the ultimate in lightweight, seamless, customized beauty. An alternative to damaging extensions, everyone can find their look with these lashes. Everyone from stay at home moms with limited time to professional artists working with brides love these lashes!
#8

Chi Lava Pro Spin N Curl
You will love this curler for several reasons. Not only does it significantly cut your styling time down, but it is so easy to use, it is like having a personal hairstylist at home! At the push of a button, hair is drawn into the heat isolating curl chamber and timed to create a perfect, shiny curl _every _time. The CHI ceramic is also infused with actual lava rocks for sleek results without the damaging effects of high-heat styling.
#9

Body Elixir: Inflorescense
Bursting with the essence of bitter orange blossoms flowering in Spring, Inflorescence Body Elixir infuses clinically proven actives such as skin-plumping Sweet Iris Stem Cells & Vitamin C Ester into a blend of sustainably procured, phytonutrient-rich botanical oils. Sunflower, Moringa, Prickly Pear, & Tamanu seed oils combine to create the sensation of deliciously moisturized, ecstatically touchable, bare skin. KYPRIS Body Elixir: Inflorescence is a non-greasy, multi-active body oil produced with clinically proven actives typically reserved for facial care and 12 of the most potent and nourishing organic, wild crafted, and co-op grown botanicals blended.
#10

The Problem Solver
A jet-black fusion of antioxidant-rich raw cacao, healing bamboo charcoal, soil nutrients, salts, and exotic warming spices go deep on a mission to reveal your most radiant self. This intense treatment masque effectively purifies & tightens pores, extinguishes inflammations, fights & heals blemishes, jump-starts circulation in the epidermis & detoxifies skin with delightful ease and power. The radically different powder-to-mousse formula activates on contact with water – only releasing its magic at the exact moment of use so you experience full potency every time.
#11

Aknari Brightening Youth Serum
Aknari is Berber for "prickly pear," the defining ingredient in this precious elixir. The stunning results of this lightweight age-defying serum are due to the potency of Prickly Pear Seed Oil. Extremely rich in Linoleic Essential Fatty Acid and super antioxidant Vitamin E, Prickly Pear Seed Oil combined with Argan Oil works wonders to smooth wrinkles, repair sun damage and lighten dark spots. The protective serum also soothes inflammation, brightens under eye circles and stimulates collagen production. Bulgarian Rose Essential Oil aids absorption and provides a heavenly scent. In tandem, these three oils leave your skin feeling soft and looking radiant. Effective for all skin types as a day, night and under-eye treatment.
#12

Arie Necklace
A small Herkimer Diamond Crystal is suspended on a 14k yellow gold ring on a 16.5 inch sterling silver chain with an offset accent gold ring. The Herkimer is 1/4 inch long. Handcrafted in Rosendale, NY, USA.
---
The recommendations of products and books within this article where sourced from industry experts. Their names and websites are listed below.
Who contributed to this article?
Luxury Gifts For Women (Under $250)
#1

N:P Beautiful Vibrating Flat Iron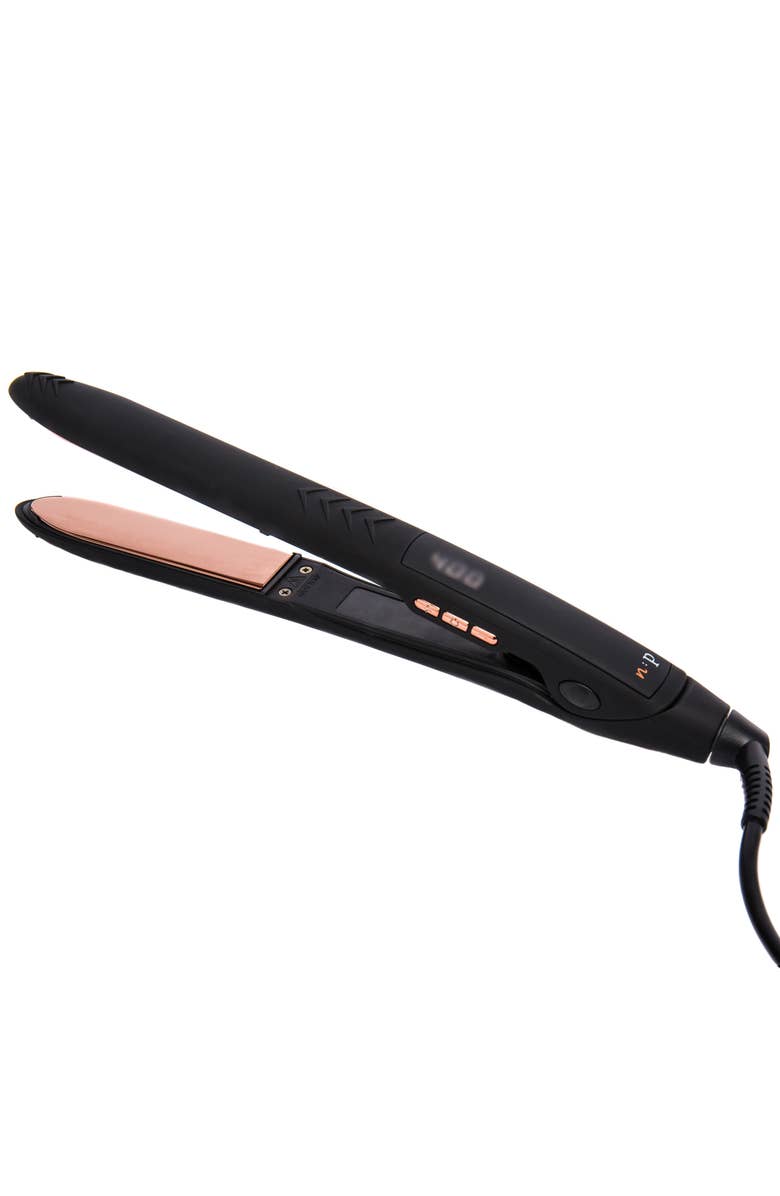 Bring the salon home! With 10% of net proceeds supporting Pediatric Cancer Research and Animal Welfare causes, this iron can create straight and sleek strands or even beachy and boho, too. The best part is its innovative rose gold vibrating plates designed to shuffle the hair back and forth to minimize tugging, slipping or pulling for an even, shiny, healthy finish.
#2

Small Diamond Ring In Silver
The fun thing about this ring is that you get to choose your own stone, and we'll turn it into a one of a kind ring.
#3

Small Salt And Pepper Diamond Ring
You don't often get to have a customized piece of diamond jewelry at this price point!
#4

Pulse™ Warming Dispenser With H2Oh! And Aloe-Ahh
Pulse / Pulse Pods is a device / consumable system that functions much like Nespresso paired with Nespresso Capsules and looks like a chic modern Apple product. However it's engineered specifically for our healthy and luxurious personal lubricants and massage oil with patented hygienic delivery, safe inductive warming, and touchless automatic dispensing; formulations are warmed for soothing relaxation and dispensed in precise servings on the user's request. No mess, No buzz kill cold, No icky residues or bacteria build up. The Pulse Pods can also be manually dispensed, for easy on-the-go and traveling – and they are recyclable. (TSA air travel friendly too). The formulations are best in class; finest ingredients, no harmful ingredients, are 100% hypoallergenic, no added artificial fragrances, and are simply luxurious to the touch. Pulse, it's the comfort you deserve.
#5

Ray-Ban 'Jackie Ohh II'
A unique take on the classic feminine look, Jackie Ohh II from Sunglass Hut steps up the boldness in sunglasses. Featuring rounded corners and a deeper, oversized rectangle lens shape than its predecessor, the Jackie Ohh, these sunglasses are made to dazzle.
#6

Tory Burch
Push the style envelope to reach new heights of sunglass precision, stability and consistency with Tory Burch's hand-crafted originality and premium product. Available at Sunglass Hut.
#7

Hudson+Bleecker Preto Bon Voyage Garment Bag
The first premium feminine garment bag on the market, the Hudson+Bleecker Bon Voyage Garment Bag features a black saffiano luxe vegan leather exterior with a black & white striped interior lining. This garment bag holds up to 7 huggable hangers and can still fit into your overhead compartment. 8 drop handles and a cross body strap make it easy for women on-the-go to tote this bag. The Bon Voyage Garment Bag also comes with an interior zip pocket to store shoes and a makeup bag.
#8

Anti Aging Bundle
"These products have been seen on FOX, ABC, NBC & CBS and are brought to you by two-time Emmy Winner, Michelle Stafford who brings you Skin Nation, a unique custom skin care line.
What every woman has been asking for! How do I look younger? How do I have younger looking skin? Here it is ladies… What you have waited for. This bundle is great for a morning and night time routine. This bundle has been known to smooth out wrinkles, fade dark spots, age spots, and freckles. Our skin-lightening and tightening Wrinkle Repair Cream and Wrinkle Repair Cleanser also evens out skin tone to reveal a clearer, brighter complexion while helping prevent future pigment formation. This combination of specific age defying" products is for women and men who are looking to hydrate while aiding the skin with intense antioxidants. Every product in this bundle is specific and works together to give you smooth glowing skin! You'll think the clock turned back. Nope, just our anti-aging bundle. "
#9

Sourcery Label's Byron Shirt
The collection's Byron Shirt is the perfect Spring staple. It's designed for versatility with a collar and open V neckline, curved shirttail hem and front slit. It can be tied in the front with a high-waisted pant, or turn the cuffs up for a short-sleeve look.
#10

Diplomatico Ambassador Rum
Diplomático Ambassador is an exquisite rum crafted from the distillery's best rums and aged in white oak barrels for a minimum of twelve years. Afterwards, the rums are finished for two additional years in Pedro Ximénez sherry casks, contributing to this rum's complex sensory profile. It's ideal for the women in your life that appreciate a good rum.
#11

Myoxy-Caviar(R) Timeless Repair Cream
Smooth lines, repair stubborn wrinkles, firm, rejuvenate, brighten, nourish and protect with this highly concentrated, age-defying moisturizer.
#12

Myoxy-Caviar(R) Timeless Eye Contour
Smooth crow's feet, crepiness and puffiness, reduce dark circles, repair sun damage, hydrate and moisturize with this high performance eye cream that truly addresses every eye area concern.
#13

Myoxy-Caviar(R) Timeless Repair Serum
Reduce wrinkle width and depth by almost 50%, rejuvenate, repair, firm and tighten skin with this highly-concentrated, anti-aging serum.
---
The recommendations of products and books within this article where sourced from industry experts. Their names and websites are listed below.
Who contributed to this article?
Luxury Gifts For Women (Under $500)
#1

Endura Flap Pet Doors
Endura Flap offers the most durable pet doors on the market, making them perfect for pet lovers who always strive to provide the best for their four-legged family members. This long-lasting gift is energy efficient, containing gusts of wind up to 50 mph, and is resistant to UV ray damage. Endura Flap is also available for doors, walls, sliding glass doors and windows in a variety of colors and sizes, making it customizable to blend in seamlessly with your home and personal style.
#2

Depicteur Custom Oil Painting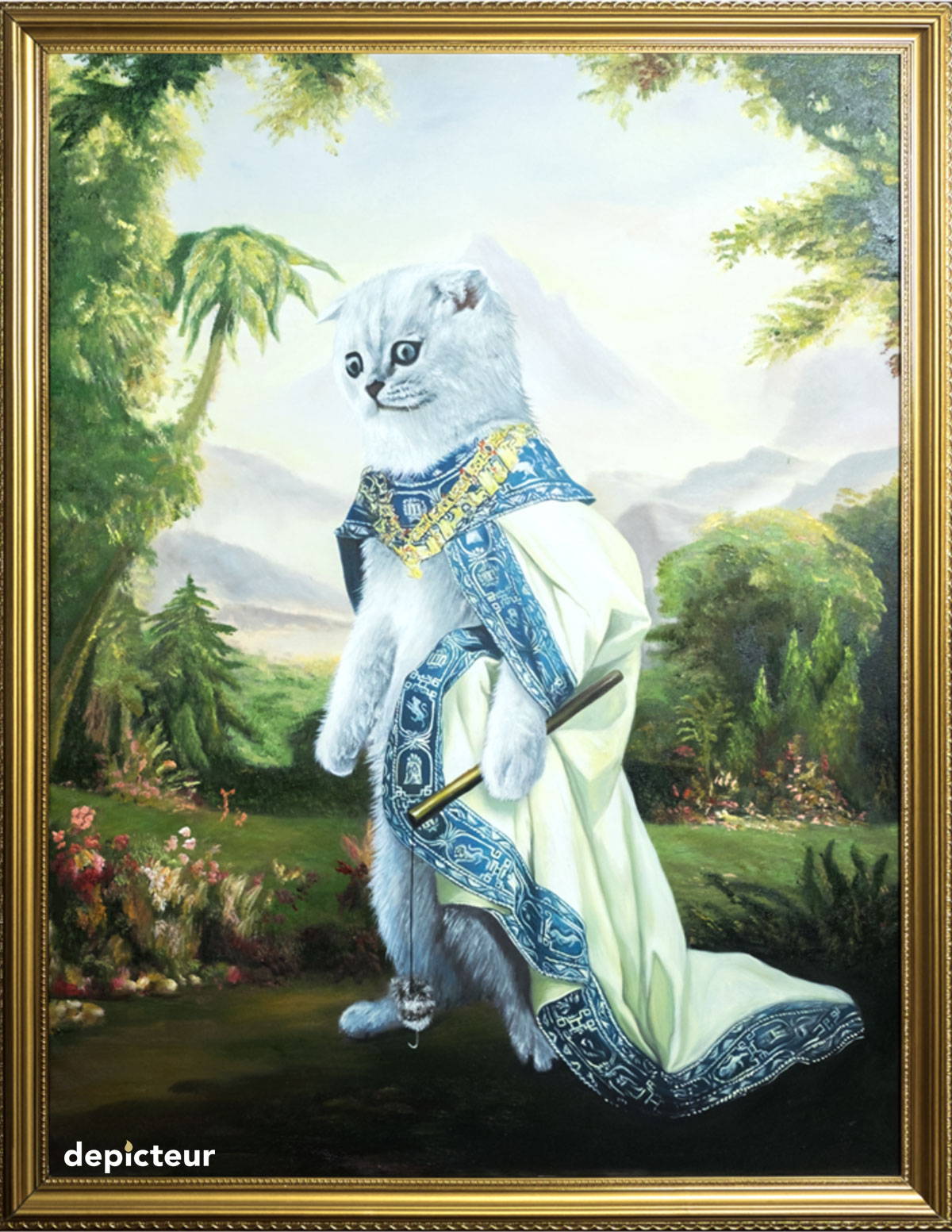 Depicteur is a custom oil painting service that brings photographs or the imagination of the customer to life. Whether you want a recreation of an old photograph or a playful depiction of your best friend (or mom!) riding her cat, Depicteur can make it happen with one-of-a-kind, customized oil paintings.
#3

Braun Silk-Expert 5 With Special Edition Kapitza For Braun Beauty Pouch
"The smart beauty tool that provides safe, fast and effective IPL treatment from the comfort of your home.
– FDA-approved for use on face and body.
– SensoAdapt(tm) technology continuously reads the skin tone 80x per second and automatically adapts light intensity to the best energy setting for your skin. "
#4

Flower Power – Botanicals
Casart is self-adhesive, easy to install, remove and even reuse. At 52 wide, each panel covers a lot of space and for a focal area, only one may be needed. With over 120 designs, there are a lot to choose from but here's one suggestion, Flower Power, as seen in this room view for the bedroom, among others. All Casart wallcovering is custom printed and can be color-customized. It's the perfect, one-of-a-kind, luxury gift for the woman who enjoys fashionable interiors, while having the flexibility to change the design whenever she chooses, like slipcovers for your walls.
#5

Custom Mother'S Ring
Custom mothers rings in 14kt white or yellow gold that can hold multiple birthstones. Custom created from scratch in the USA from family owned jewelry company.
#6

Residuo Di Teschio Ring
A deconstructed skull inspired the design of this one of a kind, statement ring – unisex
#7

Ba-Lena In Baia Ring
A whale diving in the calm waters of a small bay is the theme of this one of a kind ring. Ten percent of the sale from this ring will be donated to Ocean Conservation Society toward the protection of whales and dolphins in the wild – unisex
#8

Lunare Due Ring
A one of a kind, statement ring inspired by the moon
#9

Gocce Con Frammenti D'Oro Earrings
Drops (gocce in the language of the designer) of rutilated quartz are combined with silver and gold to create these earrings inspired by the rain
#10

Edward Beiner 1701 Custom Frames
Edward Beiner – a forward-thinking, independent optical brand – has merged the latest in high-tech 3D printing with artisanal design and launched a brand new luxury 3D-printed eyewear collection, Edward Beiner 3D. Typically used as a high-tech production method in the mechanical world, Edward wanted to put this level of technology to the test to create functional, high-quality products that offer benefits beyond that of traditional acetate frames. These frames are ultra-customizable and can be matched to any Pantone color. Each frame is lightweight, hypoallergenic, and counter balanced to prevent them from sliding during use. Rooted in artisanal optic design, the 3D-printed frames fuse the latest materials, technology and eyewear design to bring a unique product to market with 12 styles and a variety of color options. The 3D-printed line is the first to launch under the company's new Eyes Forward campaign, which focuses on cutting-edge practices and innovation while retaining the ingenuity and artistry that have been heavily rooted in the origins of the eyewear business. Produced in small batches to ensure quality, each frame is handmade in France, colored in Germany, fixated with titanium temples from Japan and assembled in Oyonnax, France – one of the original power players in the optical business.
#11

Ashley Silk Blazer
Amour Vert's Ashley Silk Blazer is a versatile piece that can be paired with a silk tank and pants for a truly elevated look, or dressed down with denim. This is a stylish and practical gift for women of all ages who will fall in love with the soft, high-quality fabric.
#12

Sakura Crossbody Bag By Orox Leather Co.
The Sakura Crossbody is the perfect gift for the woman who appeciates clean lines and a minimalist aesthetic. Sakura is the Japanese word for cherry blossom, an icon of beauty, freshness, and tradition. We think this bag hits all of those marks- a leather cross-body purse with a crisp, straight-edged outline. Wearing this smart, hand-crafted purse will draw glances and admiration, a winning combination of sweet looks and practicality. Proudly made in Portland, Oregon.
#13

Interlocking Three Ring 14K Gold Necklace By Valerie Madison
The Interlocking Three Ring Necklace is a timeless piece that is bound to be adored. This handmade necklace features sliding 14k Gold circles along a sturdy chain which allows for lovely movement. Proudly made with SCS-certified recycled 14k Yellow Gold in Seattle, Washington.
#14

Jody Tjan'S Pedantic Dress
Jody Tjan is a New York City-based women's luxury fashion brand, known for its modern interpretation of classic designs and loved for its ethical and sustainable practices. One of the most popular pieces from her latest collection is the Pedantic shirtdress. Cut from the highest quality 100% Italian cotton, this oversized elegant shirtdress pairs as well with heels as it does with sneakers.
#15

4Ct Tw Four Prong Studs
Diamond stud earrings are a staple for any woman's jewelry box. When you buy a pair of lab-grown diamond studs from Clean Origin, you'll have peace of mind knowing they are 100% ethical and eco-friendly compared to their mined counterparts. Lab-grown diamonds can also be anywhere from 20-30% less expensive, meaning you can have bigger, better studs at the same price.
#16

Gucci Blind For Love Ring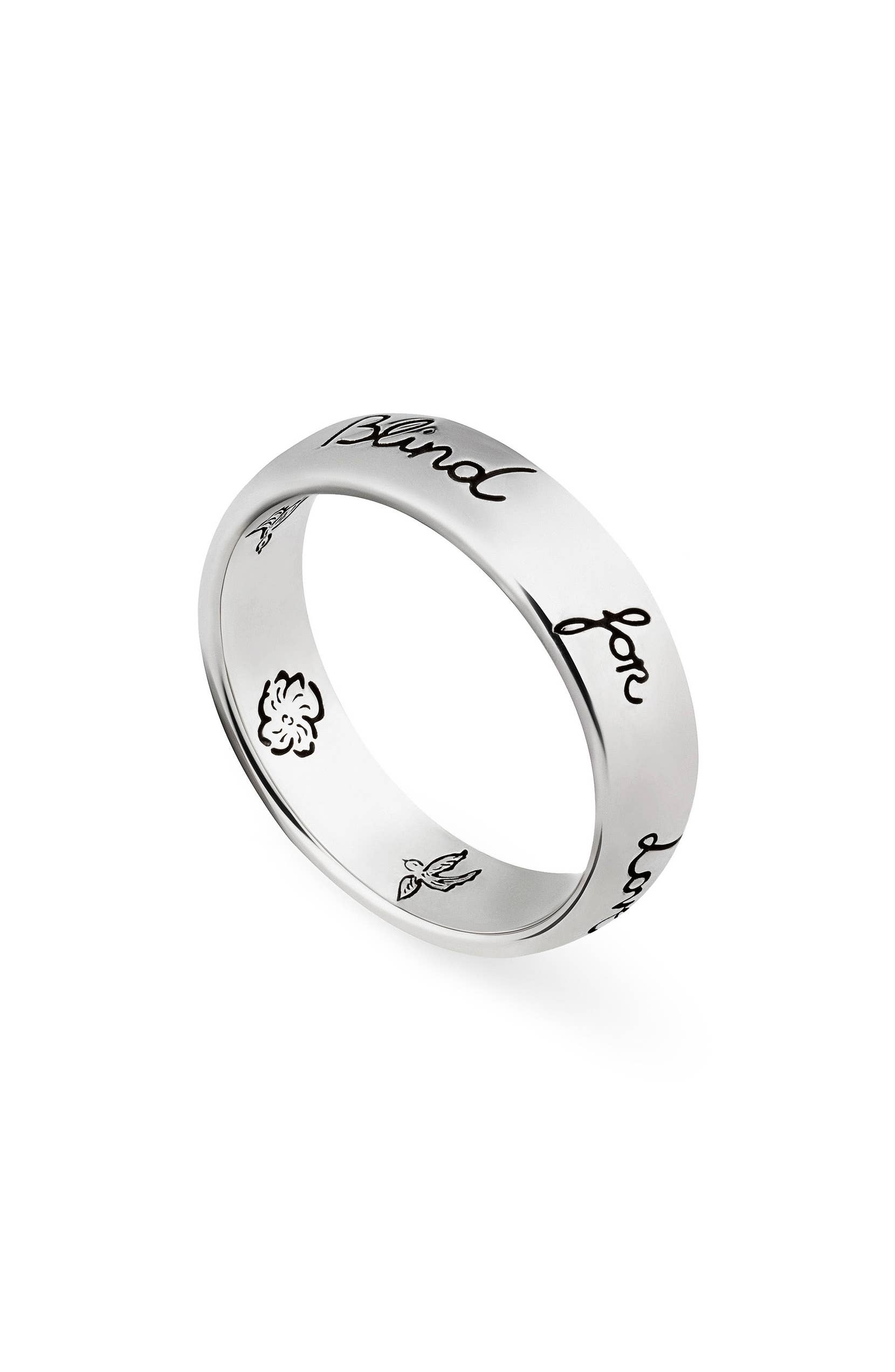 This sterling silver ring is the perfect luxury gift for the woman in your life. It's a perfect way to show her how deeply and madly in love with her you are. It's made in Italy and engraved on both the inside and outside. It's an all-around winner.
#17

1/8 Ct Diamond Necklace In 14K White Gold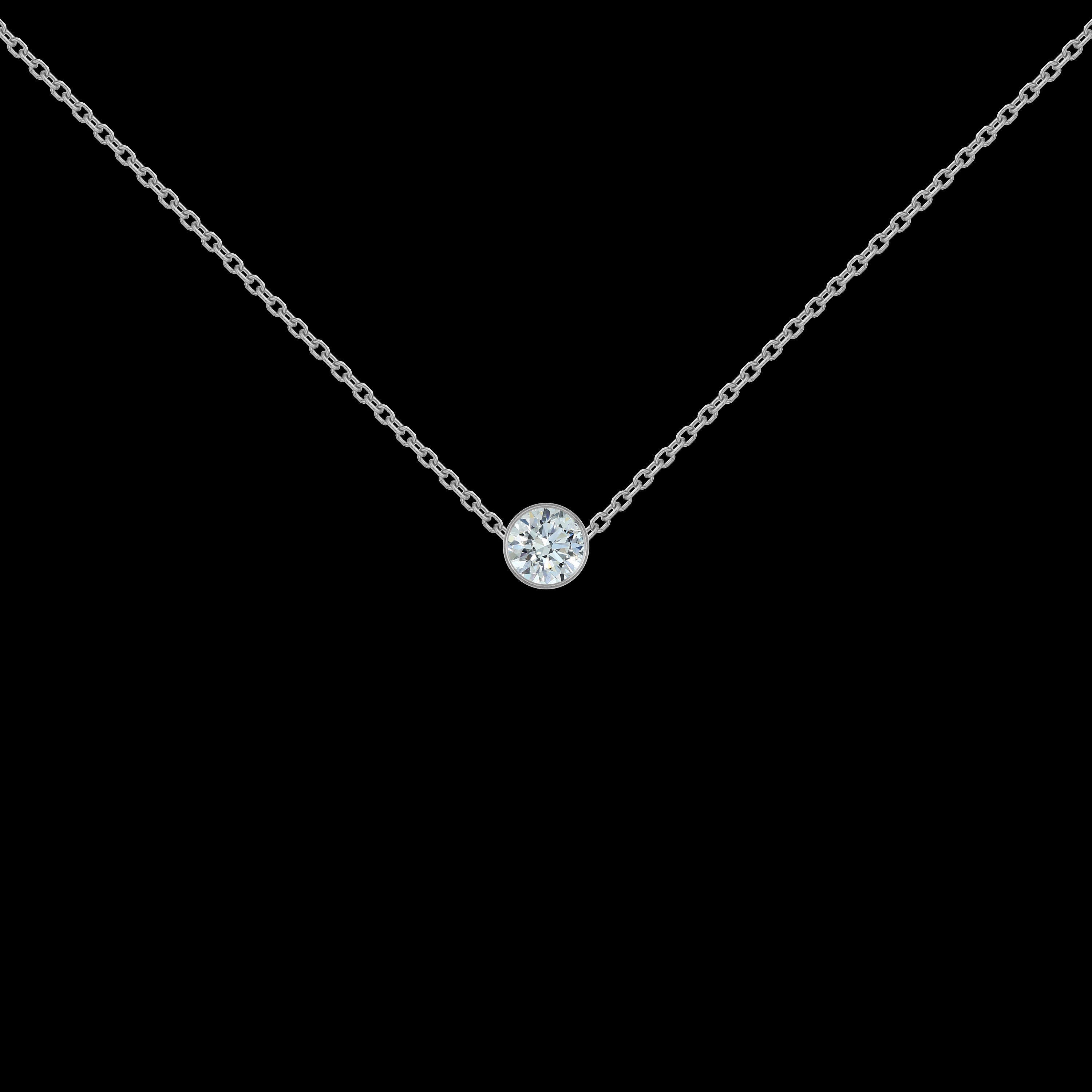 Perfect for everyday wear or for special occasions, this simple yet elegant diamond pendant features a 14k white gold cable chain that has been carefully paired with a 1/8 carat round brilliant diamond.
---
The recommendations of products and books within this article where sourced from industry experts. Their names and websites are listed below.
Who contributed to this article?
Luxury Gifts For Women Who Have Everything (Priced $500+)
#1

Venetian Audio Mirror Finish Hollywood
Our Venetian Bluetooth Hollywood mirror is the perfect makeup mirror that can add a touch of glamour be it a bedroom, dressing room or studio. Diamond X Hollywood Mirrors are crystal clear, diamond cut and can complement any modern interior, not only that but our mirror comes with Bluetooth audio to keep you entertained with your favourite playlists while getting ready.
#2

Neeru Tote (Hero Edition)
Nina, the designer, has a background in human-centered engineering, meaning that she put just as much thought into how it feels to carry this bag as how it looks. For example, the interior features bonded suede — an expensive material and time-consuming process. But to Nina, it was absolutely worth it, because women reach into their bags — whether for their phones, wallets, lipstick, or whatever — countless times per day. And every time, eoeo wants it to feel seductive and luxurious.
#3

Fitpacking – Weight Loss Backpacking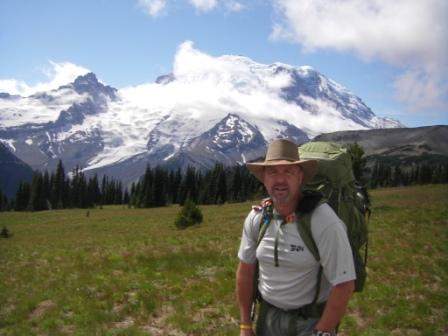 Consider a weeklong wilderness backpacking trip with Fitpacking, Fitpacking takes people on hiking vacations to get fit and lose fat: Of course you may have to delicately break it to the recipient that you think they could stand to get fitter. Still, this is a relatively big ticket item gift that many people would enjoy but wouldn't get for themselves.
#4

Henriette – Camel
"We are a luxury and innovative faux fur brand that combines modern heritage, creativity, playfulness and style, and turns to skilled artisans in New York City to create inspirational products that look and feel glamorous.
Maison Atia, in a spirit of ethical fashion, is also proud to support PAWS Chicago; a leading no-kill shelter in North America. Every of our coat sold provides a homeless puppy or kitten transportation to a no-kill shelter. "
#5

Saint Laurent Crossbody Purse
This bag can take any peasant from the streets to the runway. Its classic style has got everyone raving about it. They come in many different colors and styles, so instead of just picking one at random, take the lucky woman in your life to a store where she can pick one out for herself.
#6

Jimmy Choo Shiloh Sandal
The perfect heel, the perfect height. So incredibly feminine and delicate. This heeled sandal adds instant glamour and sexiness to any outfit, all while still being comfortable! She will absolutely love these.
#7

Alessandra Rich Crystal Embellished Rhodium Plated Belt
This stunning crystal belt will add instant sexiness and fun to any outfit. So cool with boyfriend jeans but just as perfect when paired with a dress – it is such a fun and surprisingly easy piece to wear. The crystals are on trend, but the belt is designed to be a classic.
#8

Hoorsenbuhs Dame Phantom Ring
Such a fun elegant ring to add to the collection. It is a bit edgy but has a sophistication which makes it timeless. The color combinations of metals and diamonds are all equally gorgeous. This ring will never leave her finger.
#9

The Volon Mani Bag
The perfect spring/summer bag. The white leather with gold hardware is easy to pair with any outfit. the size is perfect for a night out or to use during the day. This bag is totally on-trend but will easily become a classic wardrobe staple for her too.
#10

Golden Goose Women's Slide Sneakers
The most comfortable, stylish sneaker around. Nothing will slow her down in these. Such a cool design with the black sudede accented with silver studs. These shoes are perfect. She can wear them all day running errands and just as easily pop them on with a skirt or dress for a cozy dinner out.
#11

From The Road Padra Basket Weave Scarf
For the woman who won't sacrifice comfort for style, this beautiful cashmere wrap is the perfect gift. Perfect for every day wear and especially good to have while traveling. The neutral color allows it to go along with any outfit, and the soft luxurious cashmere will ensure she always wants to wear it.
#12

Missoni Pleated Metallic Crochet Maxi Dress
The perfect dress that works for spring, summer and fall, the Missoni metallic pleated dress. This dress goes anywhere, anytime. It is the perfect piece to bring on vacation with you, pair with sneakers or heels. The beautiful colors and design are stunning on any skin tone. A home run in a dress.
#13

Morgenthal Frederics – Rosemary Horn
Each horn frame from Morgenthal Frederics is an heirloom quality piece exemplary in its curation and composition, using sustainably sourced buffalo horn milled by master artisans in Germany, handcrafted acetate from France, and the finest Japanese titanium.
#14

Theradome
"Theradome, an at-home over-the-counter product that is proven to help stop hair loss, strengthen existing hairs, and promote new hair growth. It's FDA cleared for both men and women.
There are a few different reasons why women may experience hair loss or thinning hair. It may be due to a traumatic shock, a pregnancy, or diet/hormonal changes. Whatever the reason may be, the Theradome would be a wonderful luxury gift for those struggling with the above. "
#15

White Diamond Initial Pendant Necklace
Love Letters are 2 carat diamond initials, laser cut into the shape letters of the alphabet.
#16

Ark® Crystal Pendant
"ARK Crystal is beautiful jewelry for well-being backed by science. The crystal has been shown to allow your body to hydrate easier and greatly boosts the body's natural ability to attune to the world around us.
This makes a great gift for women who are not only enjoying the aesthetics of jewelry, but also want to increase their over all well-being. "
#17

Rosie Labradorite & Diamond Hook Bangle Bracelet
Labradorite is a shining star in recent years in the gemstone world. This trendy and mysterious stone never looks the same in any given light, but is always eye-catching, any time of day. Smoky with undertones of blues, greys, and greens, labradorite is like quartz's edgier, more luminescent cousin. In Liven Co's hook bangle bracelet, the labradorite is perfectly rose cut, haloed by petite diamonds and accentuated by a high-polish 14k band. As a luxury gift for the ladies in your life, this piece is a unique take on a timeless style and perfect for the women who love bold yet understated looks. We suggest it for that girl who can rock elegant jewelry with her favorite tee and jeans, or take to the night when adding this bracelet to her next formal soiree.
#18

Personalized Diamond Plaque Necklace
For something extra special, make it one of a kind and unique to her. A personalized necklace is just the ticket. By designing a necklace with diamond-studded initials or a word that will inspire her daily, you'll give a gift she'll treasure forever and always. Consider your combined initials, your favorite place together, or the initials of your children. Elevate her look with something unforgettable and lasting, such as Liven's design where you can customize to your liking, give her a perfect layering piece (adjustable chain), and choose your gold finish, as well.
#19

Kol'S Real Marble Clutch Purse
Since it's made out of real marble, ever clutch is guranteed to be different. Customers also have the custom engraving option available.
#20

Azzure Couture Fm1862
This gorgeous floral lace full-length gown showcases a simply breathtaking look. The fitted bodice with bateau neckline and sheer panels come together for a striking appeal. Covered in sheer floral lace all over, this ensemble is complete with a full-length trumpet silhouette skirt that looks both comfy and fashionable at the same time.
#21

Sherri Hill 52141
Get ready for a night out in this swingy halter-style dress by Sherri Hill! The halter bodice boasts a jewel neckline and tony cutout shoulders while trim lines detail the curves of bust, midriff and hips to trace a feminine silhouette. Flirty fringe tiers along the straight skirt from the waist to the marvelous mini finish.
#22

Rina Di Montella Rd2627
Rina Di Montella has designed a gorgeous A-line dress with embroidered and embellished floral details to make it red carpet worthy. This gown features a figure-flattering bodice and a skirt that falls from the waist in an A-line silhouette and ends with a sweeping train.
#23

Coravin Model Eleven
The Coravin Model Eleven is the latest addition the Coravin family – the first Bluetooth connected and fully automatic Wine Preservation System.
#24

Myx Fitness Home Studio
"Myx Fitness is changing the workout landscape for busy women – especially those with demanding schedules. For those who love cardio, but still want to get a full body training, the Myx Fitness Home Studio is a perfect choice.
The Myx Fitness Home Studio comes with all the equipment you need for a total body workout, and can be easily set up in your living room. They deliver everything you need right to your door- a studio grade indoor cycling bike with swivel mounted tablet, three sets of dumbbells customizable to your weight preference, a kettle bell, resistance band, foam roller, a heart rate monitor, and activity mats. The Myx Fitness App comes stocked with an on-demand workout library offering workouts from 10-45 minutes long, with additional workouts added weekly. Choose from a variety of modalities including barre, yoga, sculpt, and of course, the ride!
While choosing any workout will do, Myx's Signature workout is a 45-minute Ride/Strengthen/Restore class that effectively combines cardio, strength, and flexibility training into every workout.
Myx Fitness is changing the workout landscape for busy women – especially those with demanding schedules. For those who love cardio, but still want to get a full body training, the Myx Fitness Home Studio is a perfect choice. "
---
The recommendations of products and books within this article where sourced from industry experts. Their names and websites are listed below.
Who contributed to this article?