This post contains affiliate links. Affiliate disclosure: As an Amazon Associate, we may earn commissions from qualifying purchases from Amazon.com and other Amazon websites.
There's no denying that taking care of your loved ones when they are sick or are simply very old is one of the most rewarding things that you can do. But at the same time, it can sometimes be extremely overwhelming.
Don't forget that no matter how much you care about someone, at the end of the day, you have to put yourself first, otherwise, all of this is going to take a toll on your overall well-being which leads nowhere.
So what are you supposed to do then? If there's no friend or relative that can help you out during these challenging times, then you have to rely on someone else's assistance. We're talking about respite care. If you've never heard of it before, yet you would like to know more, just stay tuned.
Informative Facts About Respite Care
What Is It Really?
How can we define this term? It can be described as temporary care for people who are already taking care of sick or older people. As previously stated, at times, things may be too rough which leads to burnout because these caregivers have completely neglected their needs.
Consequently, if you're currently looking after someone and you get a feeling like you truly need a break, then don't hesitate to seek help. You will quickly see that hiring short term respite services was one of the best decisions you've made in a while. And that's precisely why these services are here.
They want to ensure that the person you're caring for is still receiving all the necessary assistance and attention, while you are taking time to rest and spend some time focusing on your own needs.
Who Administers It?
A nurse or private caregiver with the necessary skills and a plethora of experience and training is the one that provides these types of services. Depending on the condition of your family member (or anyone else you're currently taking care of), they can come to their home to provide the proper level of care.
It can be a few hours per day, or even around the clock, depending on the needs of your loved one.
What Else Needs To Be Said?
Necessary Qualifications For Respite Care
When it comes to this, we have great news for you. Luckily, no one who is interested in receiving respite care services has to be qualified for them. Namely, wanting to take a break from taking care of someone is enough to receive this form of help because after all, respite care is intended for families and caregivers.
Furthermore, there aren't any particular documents or obstacles that you need to worry about, except for hunting down the type of respite care that currently suits you and your loved one the most.
The Costs Of Respite Care
One of the most common questions when it comes to this is the price of all of this. In case you didn't know, you will only have to pay for the services your loved one employs. To make things clearer, for example, if you need to utilize respite care several times per week, you will only be charged for those hours, which isn't the case with assisted living facilities.
The personal care options depend solely on the needs of your family member. If by any chance things change in the meantime (for better or for worse), you can always ask for different types of services.
If you have any questions regarding expenses, a home care agency will gladly meet with you to discuss all your options and whether they fit your budget or not.
Different Types Of Respite Care
There are various types of respite care and today we will talk about the most common ones. Let's discuss them briefly below:
In-home respite care – this means that a different caregiver is going to take care of your loved one. While spending time with them, they are going to get familiar with the needs and demands your family member has, including a daily routine.
Adult day centers – this is another great option, especially if you want to take a break for a few hours a day. Besides, the programs that are offered at these centers are usually very interesting to those who are being taken care of.
Short-term assisted living – this is intended for those who need a longer break. In these instances, your loved one will receive accommodation and all the care he/she needs.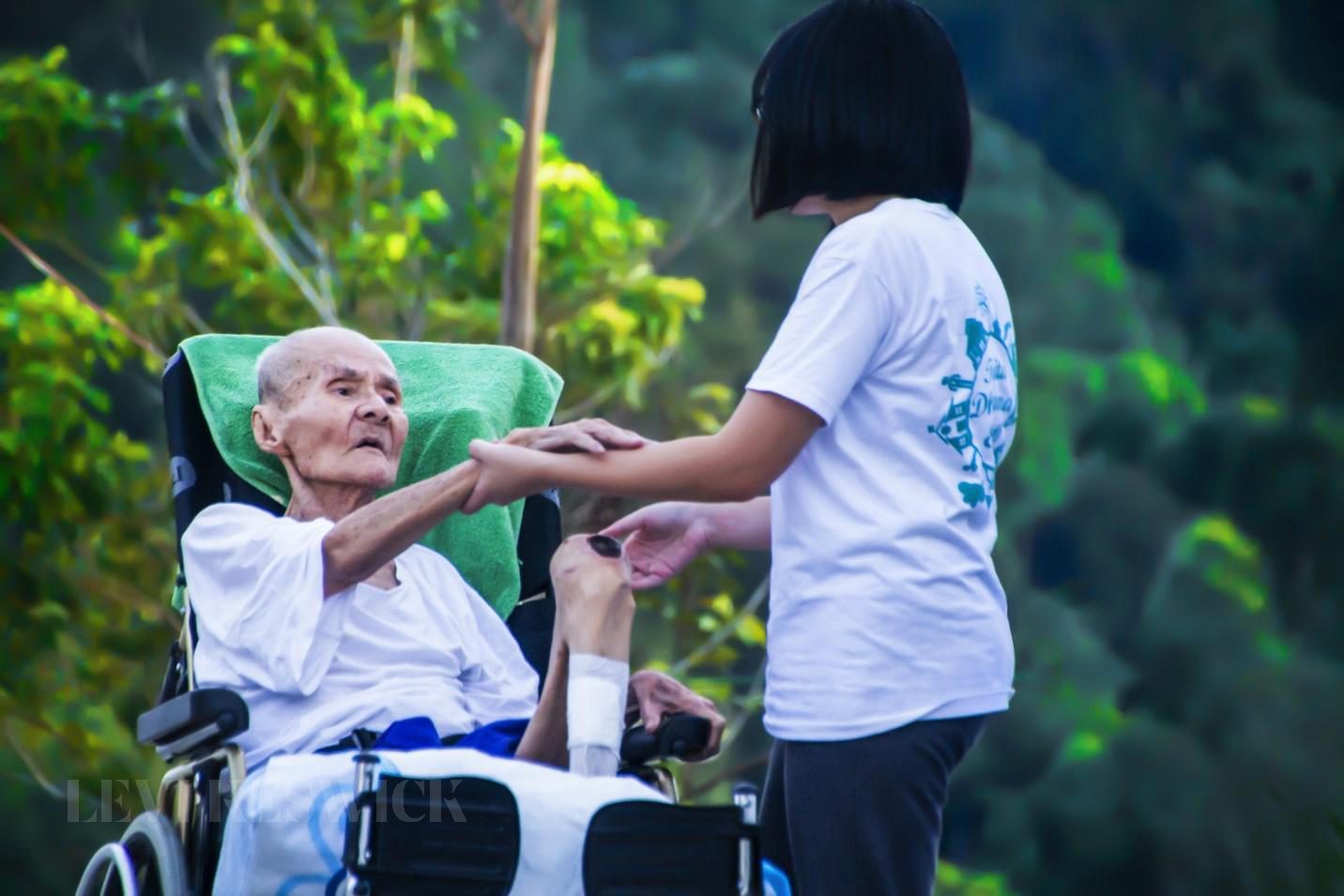 Despite all your efforts and will to constantly be there for your loved one, sometimes, you just have to admit to yourself that you deserve a break. And as you can see, in these situations, these kinds of people can fill in your shoes.