This post contains affiliate links. Affiliate disclosure: As an Amazon Associate, we may earn commissions from qualifying purchases from Amazon.com and other Amazon websites.
Your home is a reflection of you. It should be a place where you can feel comfortable and at ease, and where you can relax after a long day. One way to make your home more lively is by adding some elements that bring life to it. This article will discuss some of the best ways to do this!
An Aquarium
Having a cute fish tank in your living room can add a lot to its overall feel. Many homeowners like to keep a Guppy Fish as a pet, and if your aquarium is well-designed and decorated, it can be a great conversation starter for guests. It has been shown that having an aquarium in your home can help reduce stress levels, so if you're looking for a way to add some life to your home and relax at the same time, an aquarium might be the perfect solution.
Fish tanks are available in a variety of sizes and shapes, so you can easily find one that fits your space. You'll also need to decide on the type of fish you want to keep. Once you've set up your aquarium, be sure to maintain it properly by cleaning the tank and changing the water regularly. With a little bit of effort, an aquarium can be a great addition to any home.​
Art
Putting art up on the walls is a great way to add some life to your home. It can really help to brighten up a room and make it feel more inviting. Plus, it's a great way to show off your personality and style.
There are all sorts of art styles out there, so you're sure to find something that you love. And if you're not sure where to start, there are plenty of resources online or at your local art store that can help you find the perfect piece for your space.
So go ahead and add some art to your home today! It'll make a world of difference.
Greenery
Houseplants are a must-have for every household as they boost your mood and make the air better. The most popular choices are the following:
Aloe vera: Aloe plants are easy to take care of and they have many benefits. For example, aloes can help you heal cuts and burns.
Snake plant: This type of plant is perfect for those who often forget to water their plants as it can survive in low light and drought conditions.
Spider plant: The spider plant is known for being one of the best air-purifying plants. It also produces small babies or "spiderettes" that you can replant.
Greenery not only brightens up your home but also purifies the air. So if you're looking for a way to make your home more lively, adding some greenery is a great option!
Add Entertainment
Make your home perfect for gatherings by adding some fun entertainment features. Add a poker table for game nights or build a home theater. Plan fun outdoor activities like a fire pit or pool to make your home the perfect place to host parties and gatherings. By adding some entertaining elements, you can turn your house into the perfect lively home.
For example, adding a home theater can completely change the feel of your living room. You can make it into a cozy movie night spot or turn it into a raucous party space. adding a pool is also a great way to make your outdoor space more lively.
Rugs
Colorful rugs are a great way to add some life to your home. They can brighten up any room and make it feel more vibrant. They can also be a great way to add some personality to your space. If you have a bold, colorful rug, it can really make a statement in your home. Rugs are also a great way to soften up a space. If you have hardwood floors, rugs can help make the space feel cozier and more inviting.
Scents
You should also make your home smell nice by adding scents. This is an easy way to make a big difference in your home. There are scented candles, diffusers, and even air fresheners that can help make your home smell great.
Choose scents that you love and that make you feel happy. citrus scents can boost your mood and energy levels, while lavender is calming and relaxing. Experiment with different scents until you find ones that work for you and make your home feel more alive.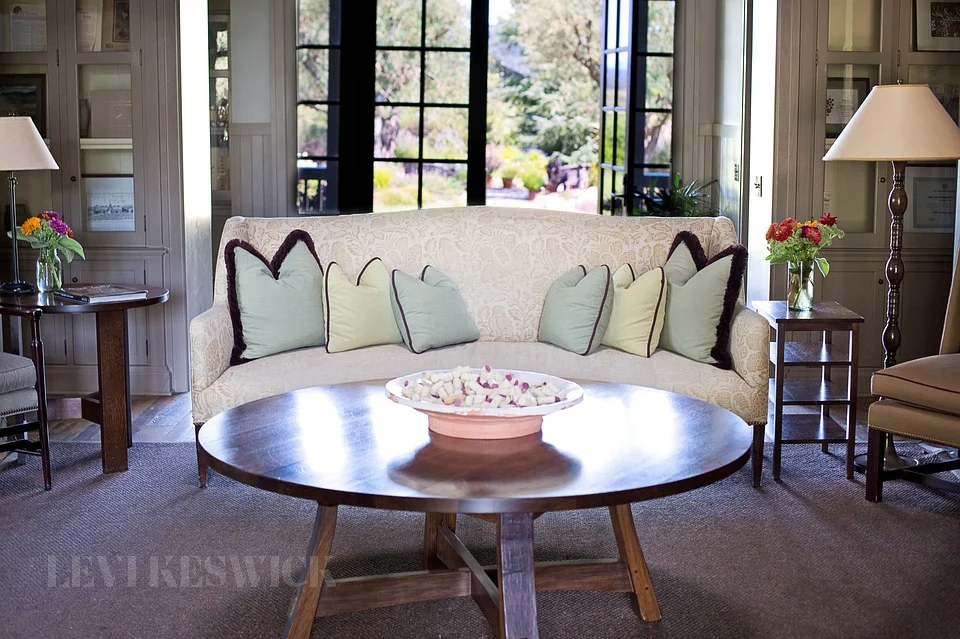 Your home should be your sanctuary, so try making it as lively as possible. Get a low-maintenance fish tank and hang some art on the walls. Add greenery around the place and install some entertainment centers. You can make it more colorful with a few rugs and make sure the house smells nice all the time!