This post contains affiliate links. Affiliate disclosure: As an Amazon Associate, we may earn commissions from qualifying purchases from Amazon.com and other Amazon websites.
No matter how strong your relationship is, if one or both partners are not willing to put in the effort, it will not last. A long-distance relationship takes even more work than a normal relationship, but it is still possible to make it work if both parties are committed. Here are a couple of useful tips on how to make a long-distance relationship work!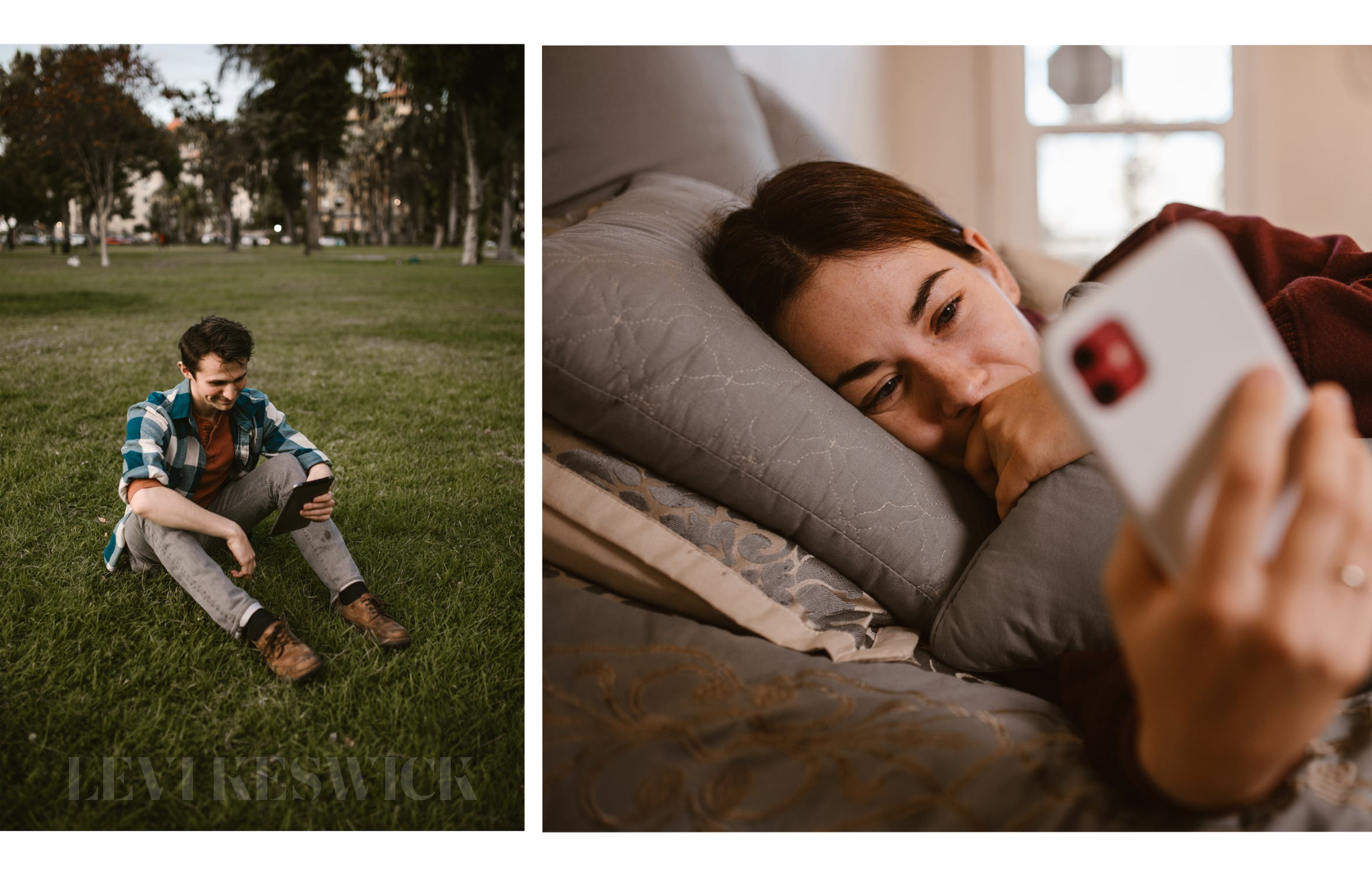 Pick a Time You Can Talk
When you're in a long-distance relationship, it's easy to think that your time together is scarce and valuable. However, there are still some moments when you can spend time talking on the phone or skype with each other. For example, if one of you has an early morning class, you can spend half an hour catching up over the phone before bed. If one of you is sitting down for dinner, why not make it a meal together via webcam? It's important to remember that sometimes your time isn't limited – if you pick a time that works for both of you, then this should be quality time that you can actually enjoy!
Of course, the same goes for texting. If one of you is out somewhere, why not send the other person a quick text asking how their day was? It's amazing how much it can brighten someone's day to receive a simple message like that, and he'll miss you more with these messages as well. If you're both busy during the day, texting each other throughout the day can be an excellent way to keep your relationship healthy and strong.
Video Communication Makes Everything Better
Video calls can really help improve your long-distance relationship by making it feel a lot less distant – you can see each other's faces, make eye contact, smile at each other, etc. You can see their facial expressions, watch them as they move around the room or just enjoy watching them talk – you can really connect with your partner in a way that you never could over the phone. It's amazing how much these little things can make you feel like you're in the same room with your partner when you really can't be there yourself.
Of course, it also helps that video communication is just so much better than phone calls. While it's nice to hear someone's voice on the phone, it's even nicer to actually be able to see them!
Keep The Good Memories Alive
Sometimes you'll have so much time during the week that you can't text or talk to each other very often, but that doesn't mean you should keep the good memories alive. This means writing down everything from inside jokes to special moments that you shared – it really helps to be able to look back at these memories and smile. Plus, if someday one of you is away from the other person for too long, you'll have plenty of good memories to help get you through!
These memories can also include fun little presents. If you know your partner's favorite band, buy them a t-shirt of the band! And if you know what stores they like to shop at, pick up some nice things for them at these stores – it'll be something special that they'll always associate with you, which can help keep them close to your mind even when you're not around.
Don't Leave Each Other Hanging
It's almost natural to feel hurt when your partner can't be there for you, but that doesn't mean you should just leave them hanging! If one of you has a bad day and the other is away from them, it can be easy to just let them be alone rather than spending some time with them. But if you really care about them, it's important to remember that they have needs too!
This doesn't just go for bad days, though – you should also try to spend time with them on the good ones, too. After all, these are the memories that will keep you together – if you only focus on the bad moments, then your relationship will suffer for it.
If you're stuck in a rut and everything seems hopeless, why not try to work with each other instead of against each other? Sit down together and ask how you can help one another – maybe there's something that they need from you or vice versa.
Surprise Each Other
No matter what the distance is between the two of you, it can be difficult to surprise each other when you aren't there in person. This isn't to say that it should be impossible, however! There are plenty of little things you can do to surprise your partner.
If they love chocolate, surprise them with some of their favorite candy. If they're into music, find new songs that you think they'd like and send them links to listen on YouTube or Spotify. If they like food or to cook, make sure to send them something for their sweet tooth… There are plenty of little things you can do to surprise your partner – all it takes is a bit of creativity!
Have Open Communication
One of the most important things in a relationship is open communication – if you two aren't able to talk about your feelings openly, then it's going to be pretty difficult for either one of you to really get through whatever issues you're having. It might sound cheesy, but communicating with each other should be easy – after all, you're both on the same team!
Don't be afraid to talk about your feelings and what's going on for you right now – it's not as difficult as you might think. Even if something negative happens, it can help the other person to know, so they can offer their support. Just remember that communication is a two-way street – sometimes you'll have to listen before you can talk, but that doesn't mean you shouldn't be willing to do so!
Distance should never be an obstacle to a healthy and productive relationship. If you put in the effort, there are plenty of things you can do to make a long-distance relationship work.
Communication is key, so make sure that you talk openly with your partner about how you're feeling and what's going on for both of you. Be supportive of each other and try not to let the distance get to you. Surprise each other with little gifts or moments that will remind them of how much you care – it'll make all the difference in the world!