This post contains affiliate links. Affiliate disclosure: As an Amazon Associate, we may earn commissions from qualifying purchases from Amazon.com and other Amazon websites.
This article showcases our top picks for the Most Stylish Luxury Baby Play Mat. We reached out to industry leaders and experts who have contributed the suggestions within this article (they have been credited for their contributions below).
We are keen to hear your feedback on all of our content and our comment section is a moderated space to express your thoughts and feelings related (or not) to this article This list is in no particular order.
This product was recommended by Mo Mulla from Parental Questions
When it comes to baby play mats, you want them to support and help with learning, so as a father, I always recommend the one from Lovevery. It is designed to help babies learn and explore the things around them in an entertaining way. Plus, it is made using organic cotton and other baby-safe materials, which should be one of the primary things to look for in a baby play mat.
---
This product was recommended by Krissy Hadick from The Hadicks
I think the best luxury baby play mat, that I personally use with my son, is from Gathre. They have many different options. Their padded mats are water resistant, easy to wipe off, and they are free of toxins, PVC, phthalates, and lead. The center is made from memory foam making them super soft and comfortable for your child. We have wood floors so I love that I can easily transport it from room to room in our house and my son has a soft area to play.
---
This product was recommended by Jason Leung from The Rockstar Dad
This play mat from Skip Hop will be a favorite for your baby. The unique tent design creates an interactive environment with many cute characters for your infant to play with. It also comes with an excellent bear pillow that can help with getting used to tummy time. The whole setup reminds me of the outdoors and the natural colors work well with any children's room or living room. When you want to put it away, it folds up nicely to store in any space. The best part is that it grows with the baby. You can adjust the height of the toys or switch them out for more advanced ones. Other skip hop toys are compatible with this gym, so the options are endless.
---
This product was recommended by Jason Leung from The Rockstar Dad
This all-in-one system is perfect for an infants development. The design is very well thought out, emphasizing on open-ended learning and creativity. There are teethers to bite on, soft objects for grabbing, mirrors and cards to look at. Your baby will find new ways to use it every day. The size is just right. Not too small, but it has generous room for them to roll around or line on for hours. It can be set up in multiple ways to keep it interesting and it comes with a play guide to show the various uses of the gym. As your baby gets older it can be used as a tent for them to play as well.
---
This product was recommended by Mo Mulla from Parental questions
– A handmade and carefully designed product. Each piece is unique, hence there may be small variations in color and shape. – This product complies with all quality and safety regulations for children. ISO 9001, ISO 14001, and ISO 18001. – 100% natural fiber-based. The reason why the rugs can have lint falls after the first washes.
---
This product was recommended by Mo Mulla from Parental questions
Generously sized for parents and baby to interact during tummy time and play, this hand-embroidered cotton muslin mat piques baby's curiosity with fun sights and texture to explore. From rattles and tactile elements to removable plush toys and sun mirrors, the baby bonding playmat has 30+ developmental benefits to support the baby's fine motor, sensory, cognitive, and gross motor development.
---
This product was recommended by Mo Mulla from Parental questions
Generous and EXTRA LARGE 120 cm (47 inches) diameter size. This is larger than MOST other mats on the market.. Ethically made. GOTS certified organic fabrics used. Soft organic cotton sateen top, organic cotton binding edge, and super thick and durable organic canvas base fabric
---
This product was recommended by Julie Ann Ensomo from Adaptable Mama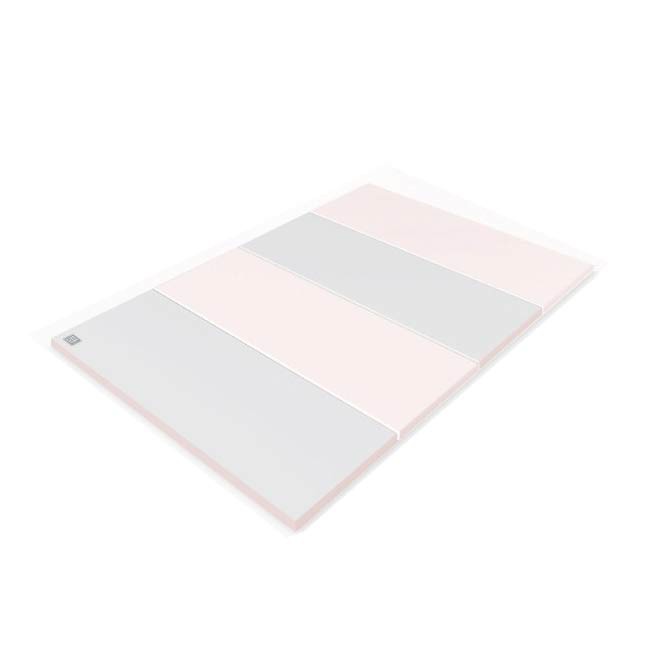 We bought a playmat when my kid was 1 year old, that's similar to the link below. We've already forgotten where we bought it but I can remember it was quite pricey like the product below. My kid now is almost 4 years old and the playmat still looks amazing, quality is really good plus the color is really nice. Its very easy to clean and you can use both sides. We still use it in her bedroom. 🙂
---
This product was recommended by Vanessa Berryman from Petit Luxe Bebe
These beautifully padded & embroidered playmats are perfect for baby to roll around and play on, great for tummy-time, beautiful inside a tee-pee or canopy set up, or even just to admire in the nursery! Made from 100% cotton, with a soft and thick filling for extra comfort, each mat measures a large 130cm in diameter. Each mat comes in its own drawstring bag, making it ideal to take out-and-about – great for when visiting friends or the grandparents!
---