This post contains affiliate links. Affiliate disclosure: As an Amazon Associate, we may earn commissions from qualifying purchases from Amazon.com and other Amazon websites.
This article showcases our top picks for Luxury Baby Girl Gifts. We reached out to industry leaders and experts who have contributed the suggestions within this article (they have been credited for their contributions below).
We are keen to hear your feedback on all of our content and our comment section is a moderated space to express your thoughts and feelings related (or not) to this article This list is in no particular order.
This product was recommended by Peter Czepiga from Healthynest
Healthynest's premium diaper launched just last fall and has quickly become a favorite for parents looking for the absolute best diaper for their baby's health. Reasons why parents love Healthynest: -It is the only diaper on the market that is EWG-certified -It is the only diaper on the market that publicly lists all of its ingredients -It is the product of 3 years of product development, over 900 lab tests, and more than 2,300 potentially harmful ingredients banned
---
This product was recommended by Kasey Monohan from ThreadCurve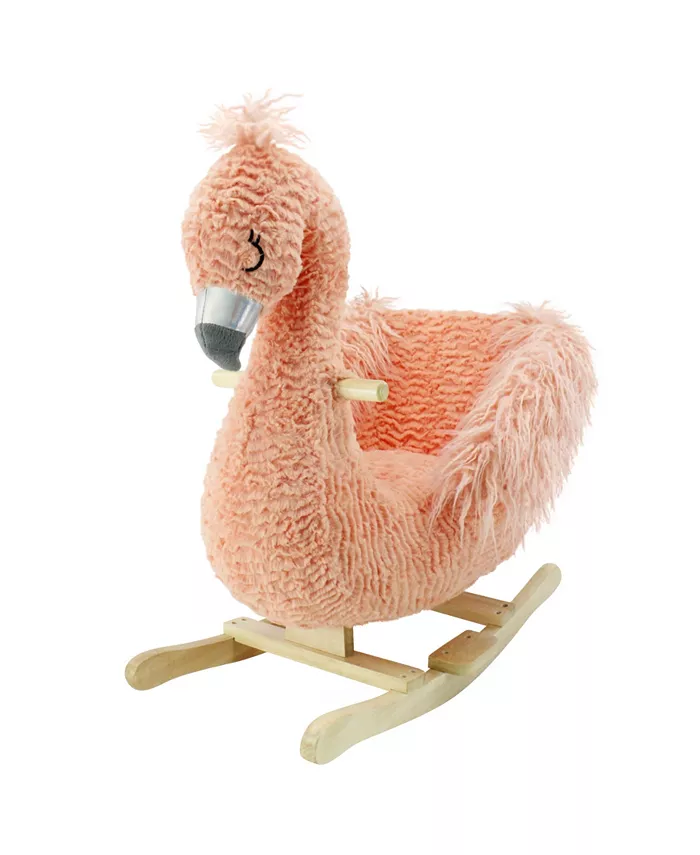 The Joyride flamingo rocker is a great luxury baby girl gift. It is a pink dusty rose color and incredibly soft. It's a beautiful rocker any baby girl can be placed in to gently rock, and to play with on her own as she grows older.
---
This product was recommended by Arpi Khachatryan from LuliBebe
Sophisticated and functional, mom and her beautiful little princess can step out in style with the new Petit Monaco Luli Bebé diaper bag. This luxurious bag is a one-of-a-kind in the world of chic and modern baby gear. Designed by a real mom! The bag is made with the finest luxury materials, custom gold metal hardware, cruelty-free faux leather, 100% stain resistant exterior, smooth wipeable interior, and premium YKK zippers. It's easy-carry and durable design make it the perfect fashionable companion with backpack and over-the-shoulder wear options. The magnetic flap front pouch with a zippered pocket offers extra secure packing. Features nine pockets, with a large space for bulk items, plus additional compartments for extra storage. Includes stroller straps & messenger strap.
---
This product was recommended by Leah Brailofsky from FeltmanBrothers
The perfect combination of cute, classy, and cozy for that special baby girl. This adorable outfit features a beautiful diamond lattice design on the bodice and six petite mother of pearl buttons. The cable knitting descends from the bodice through the bottom of the piece, adding a unique detail. The longall has a rounded pique collar and ribbed knit finishing off the sleeves and legs. It opens with buttons on the back and features snaps for easy changing convenience. All Feltman Brothers baby clothing is hand crafted.
---
This product was recommended by Tess DiNapoli from Posh Tots
This unique and adorable knit doll is hand knit in the Philippines using 100% cotton yarns and eco-friendly dyes to create a gorgeous toy that is soft, safe, and set to stay in the family for generations to come. These knitted bunny dolls will serve as lifelong companions for your little girl, keeping her safe and cozy while she sleeps and accompanying her on all her adventures throughout the day. This is a super, high-quality gift that will be remembered by those who receive it and remain a sentimental part of the baby girl's life for years to come.
---