This post contains affiliate links. Affiliate disclosure: As an Amazon Associate, we may earn commissions from qualifying purchases from Amazon.com and other Amazon websites.
When you're getting married, there are a lot of aspects to think about. You need to research wedding photographers and other ways to preserve your favorite memories. There are also the rings, venue and plenty more besides. One of the most important decisions you'll make is what to wear. Tuxedos can be a great choice for grooms, but it can be tricky to pick the right one. In this article, we'll provide some guidelines to help you choose the perfect tuxedo for your wedding day.
Let The Internet Help You
If you need some inspiration, check out some photos of wedding tuxedos on Pinterest and Instagram. Additionally, you can find plenty of blogs, articles and specialist websites that can provide you with tips on how to pick the perfect outfit. You can find a wide variety available for purchase online, and you can also read customer reviews to get an idea of what other people think about them.
Some websites enable you to rent tuxedos for your wedding day. The people who use the Generation Tux website confirm the popularity of viewing collections online, designing your tuxedo in minutes and having the order delivered 14 days before the event. Grooms want easy online fitting for themselves and their wedding party, a wide range of styles, free swatches and home try-on.
Think About Formality And Weather
The formality of your wedding will play a big role in determining what kind of tuxedo you should wear. If you're having a very formal affair, you may want a classic black tuxedo. If your wedding is going to be more on the casual side, consider wearing a colored tuxedo or even just a suit.
If your wedding's during the summer months, you might want to choose a lighter-weight fabric so that you don't get too hot. Alternatively, if your wedding's taking place during the winter, you'll want to go with a heavier fabric to keep yourself warm.
Make Sure It Fits You
If you want to feel relaxed and fully able to enjoy your wedding, it's essential that your tuxedo fits well and doesn't feel uncomfortable. Don't just buy one online, based on the photo and size. The best thing to do is to go into a store and try on a few different options until you find one that feels right. Bring someone with you to provide a second opinion on how it looks.
Before you begin the process it's important to know your measurements. There are a few different ways you can do this, but the best one is to go to a local tailor. They can take your measurements and ensure that you get the perfect fit. If you're not able to do this, another option is to use a measuring tape – but make sure you get accurate results!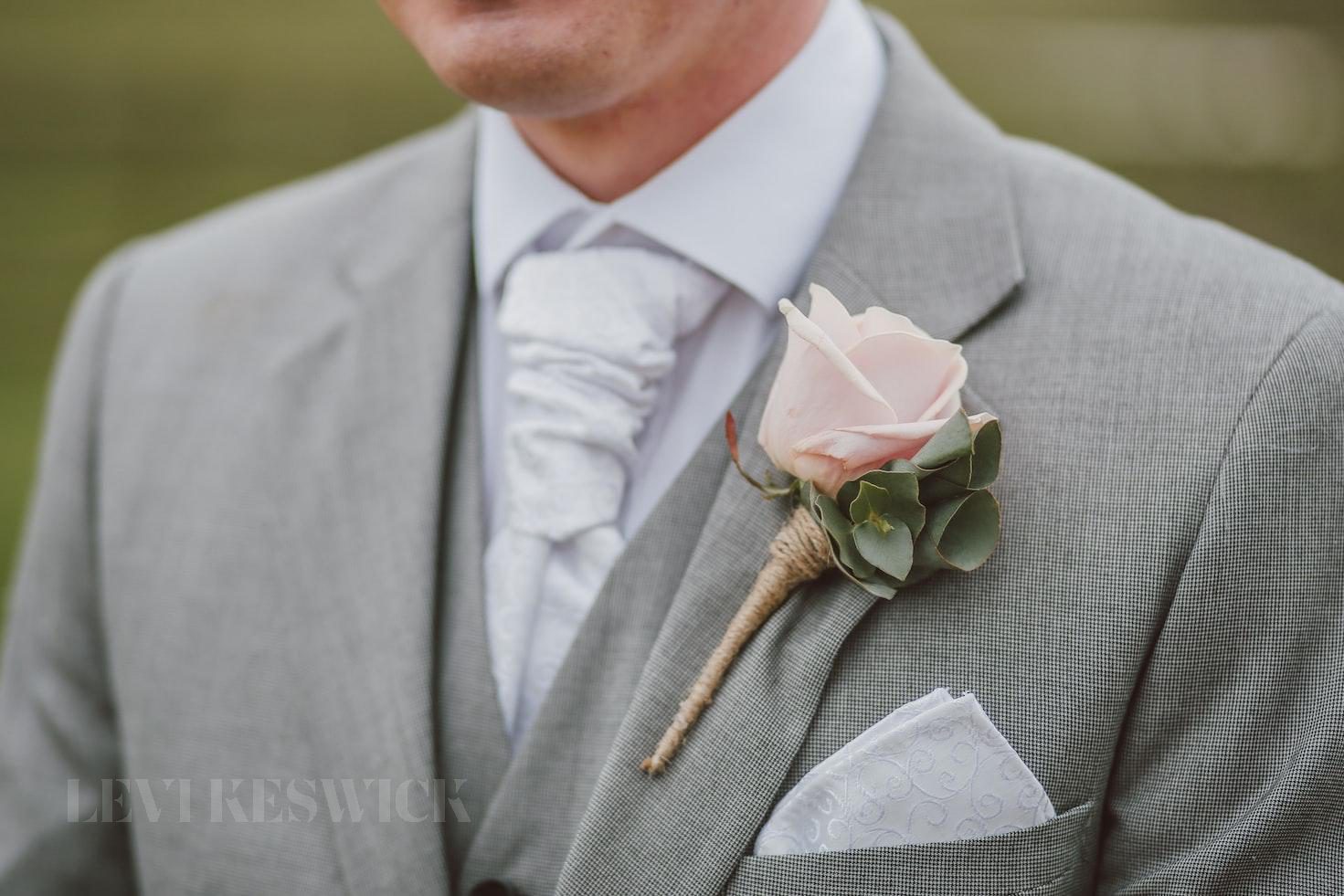 Think About Accessories And Color
You'll also need to choose the right accessories to go along with your tuxedo. This includes things like your tie, cummerbund, and pocket square. Again, it's all about matching the formality of your wedding. If you're having a formal affair, you'll want to go with more traditional accessories. However, if your wedding is casual, you can have some fun with your choices.
The color you choose for your wedding tuxedo is just as important as the style. You want something that will compliment your bride's dress, the theme of the wedding, and most importantly, your own skin tone. If you're not sure what color to go with, black is always a safe choice. But if you want something a little more unique, consider a white or cream-colored tuxedo.
Shop Wisely
Here are some practical shopping tips:
Start early: give yourself at least three months to shop around. This will help you avoid the last-minute rush and allow you to take your time in finding the perfect tuxedo.
Set a budget: determine how much you're willing to spend on a tuxedo. Keep in mind that prices can range from $100 to $1000, so it's important to have a clear idea of your budget before you start shopping.
Compare prices: once you've determined your budget, start comparing prices from different stores. Be sure to compare both online and offline retailers.
If you apply the suggestions in this article, you'll end up with the ideal purchase. Your tuxedo will make you look your very best, and it'll shine in every wedding photo. Then you can look back on your special day with a sense of joy, with hopeful anticipation about your future together.