This post contains affiliate links. Affiliate disclosure: As an Amazon Associate, we may earn commissions from qualifying purchases from Amazon.com and other Amazon websites.
Whether you're a fishing newbie or a seasoned pro, this state offers plenty. From deep-sea fishing to freshwater fishing, you'll find plenty of landing spots for every type of angler, and it's fun for the whole family. Here, you'll find plenty of small lakes, rivers, and bays that attract anglers worldwide. This article will cover six unique locations perfect for all kinds of fishing.
What Makes This State A Fisherman's Paradise?
Fishing has long been a popular pastime, and the Sunshine State is home to some of the largest freshwater fish in the world. From small lakes and ponds to larger lakes, rivers, and streams, anglers of all skill levels can enjoy fishing in our state. Whether you're hitting the beach or heading out to the lake, Florida has it all. Additionally, if you come with family, you can combine your trip with other activities as there is plenty to see and do here. From Universal Studios to the world-famous Miami beach, you won't be short on activities to squeeze in between furious rounds of fishing! With that in mind, let's take a look at some of the most popular fishing spots in the state.
Tampa Bay
The Tampa Bay area is a mix of urban and natural beauty. There are sandy beaches, palm trees, and scenic waterways for people to enjoy all year round. You can go boating or fishing on your own private boat or charter a boat to explore Tampa Bay's many islands in the summertime. Tampa Bay is an excellent location for fishing, with many varieties of fish to catch. It is also a wonderful place for boating, swimming, and other water sports. There are several varieties of saltwater fish that live in the bay, and there are also freshwater fish that inhabit the rivers and streams that flow into the bay.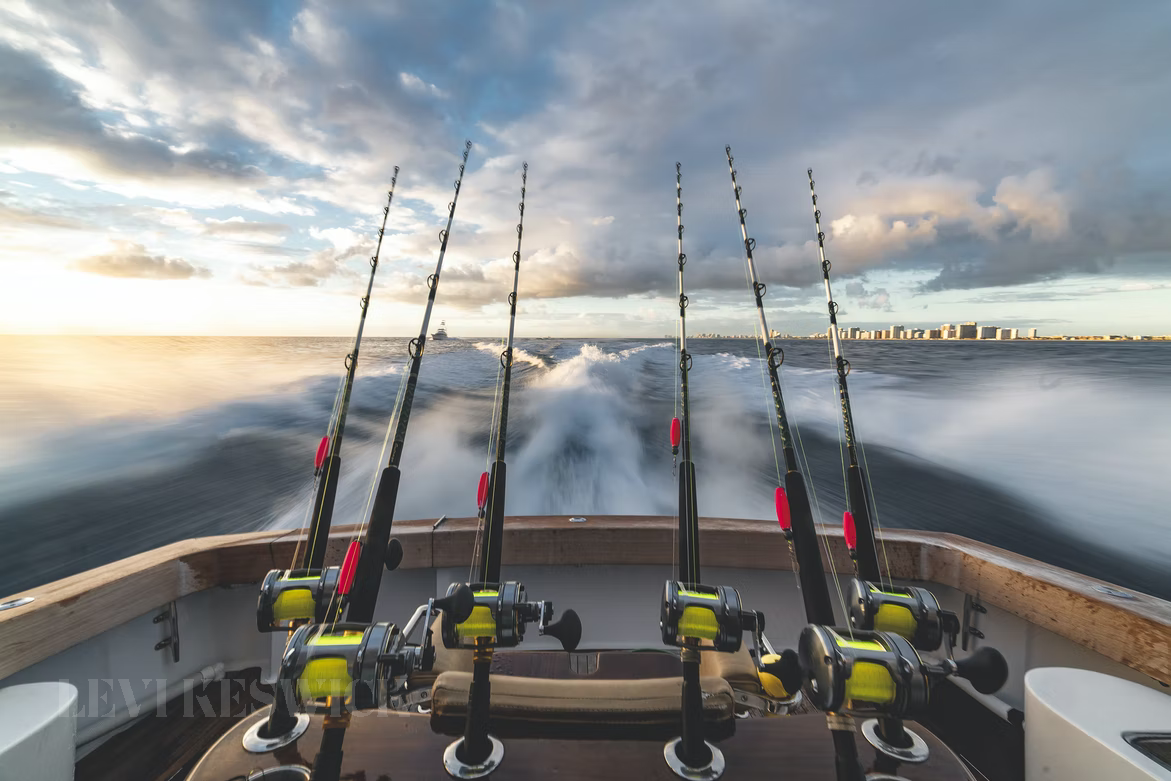 Lake Okeechobee
Lake Okeechobee is a large freshwater lake and the second-largest freshwater lake situated entirely within the state. Lake Okeechobee is an excellent location for fishing because it has many different types of fish species that can be caught. The most common fish are:
Largemouth Bass
Bluegill
Black Crappie
Channel Catfish
These three species are all prevalent for fishing and often caught on most days of the week.
Key Largo
Key Largo is a great location for fishing because it has the perfect mix of shallow and deep water. The shallow water is home to many different types of fish, while the deep waters hold larger fish. There are several reasons why you might want to select this place for your fishing adventure, including:
Accessibility: Key Largo is an easy drive from Miami and Fort Lauderdale.
Variety: The diverse range of fish species found in the area attracts both novice and experienced anglers alike.
Safety: Most of the waters are relatively shallow and calm, making it an ideal spot for families with children or inexperienced anglers to learn about fishing or just have fun catching fish.
Quality: The quality of the water is exceptional, which makes it great for snorkeling and diving too!
Key West
Key West is one of the Sunshine State's most famous tourist sites and one of the top fishing spots. Key West is a fantastic site to capture a variety of fish at any season of the year, as it has opportunities for shore and off-shore fishing. Among the common fish you can catch here are:
Thanks to its saltwater location, you will encounter far larger species making it prudent to invest in a sturdy rod.
Blackwater River
The Blackwater River is one of the best fishing locations in the country because it offers many opportunities to catch different types of fish. Blackwater River is a tributary of the Santa Rosa Sound and provides fishing opportunities for snook, redfish, spotted seatrout, and other fish species. It's also near some great beaches meaning that you can take some time to relax and unwind after a hard day of fishing!
Apalachicola River
Apalachicola River is a perfect location for fishing because it is the home of some of the most well-known freshwater fish in the world. The Apalachicola River contains one of the most extensive oyster reefs in North America (although it looks to be winding down production by the end of 2025). It has also been designated as an Outstanding Waterway. This means that this river provides a habitat to many endangered species, including manatees, alligators, and more.
The Sunshine State is home to many warm water lakes, rivers, and springs, perfect for various fish. Anglers will enjoy many different types of freshwater fishing the state has to offer, such as largemouth bass, crappie, catfish, trout, bream, and sunfish.