This post contains affiliate links. Affiliate disclosure: As an Amazon Associate, we may earn commissions from qualifying purchases from Amazon.com and other Amazon websites.
This article showcases our top picks for the Best Luxury Cowboy Hats. We reached out to industry leaders and experts who have contributed the suggestions within this article (they have been credited for their contributions below).
We are keen to hear your feedback on all of our content and our comment section is a moderated space to express your thoughts and feelings related (or not) to this article This list is in no particular order.
This product was recommended by Yuuna Morishita from The Japanese Way
This design itself for this hat is really classy, it's the standard cowboy hat with impressive touches. High-quality material and nice color also, it fits perfectly on head.
---
This product was recommended by Hallie Myhre from Hallie Myhre Photo
A very popular brand among groups who are looking to purchase high-quality cowboy hats for both daily wear and special occasions. I have seen firsthand their technology used to fit hats to an individual's head that ensures a comfortable hat that fits properly. They offer a large selection of hat quality, color, accessories, and hats are shaped however one may please. In addition, there are preshaped hat collections that can be found online and carried by their dealers.
---
This product was recommended by Hallie Myhre from Hallie Myhre Photo
Handcrafted, custom-made hats that are known for their quality. Rand hats strive to create hats that fit the wearer's taste and style. I personally have two rand hats, both unique and one of a kind. The hats are timeless, high quality, and continue to remain favorites of mine! Their website exhibits an impressive gallery of hats they have created in the past.
---
This product was recommended by Robert Berliner from Berliner Group LLC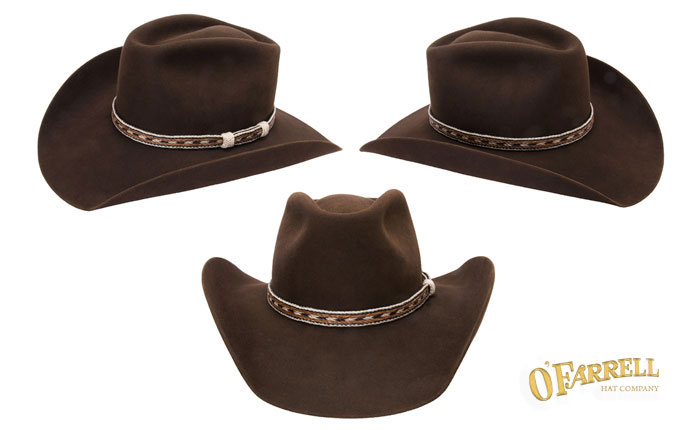 I've owned and worn the same O'Farrell cowboy hat for almost 25 years. It looks as good as the day I bought it. I get all kinds of compliments here in Chicago and elsewhere about it. I send it back to the company every couple of years for cleaning and fitting, and it comes back as good as new.. This company makes a great product and is a pleasure to deal with.
---