This post contains affiliate links. Affiliate disclosure: As an Amazon Associate, we may earn commissions from qualifying purchases from Amazon.com and other Amazon websites.
This article showcases our top picks for the
Best Luxury Card Holder
. We reached out to industry leaders and experts who have contributed the suggestions within this article (they have been credited for their contributions below). We are keen to hear your feedback on all of our content and our comment section is a moderated space to express your thoughts and feelings related (or not) to this article 
This list is in no particular order.
This product was recommended by Tim Connon from ParamountQuote Insurance Advisors
I use this card holder personally and have been for over a year. This is a very durable and luxurious holder it has fallen out of my pocket and hands at least 10 times. After all those times there is no damage to my cards or the holder and I am always pleased to see how well it works. I recommend this to anyone it was well worth its price.
---
This product was recommended by Stephen Curry from CocoSign
The TORRO Cardholder is an eye-catching slim, and simple item with no closure. This holder stands out from the rest because of its detailed design, which brings out elegance while maintaining a low profile. They craft the holder from genuine, high-quality USA dark brown leather, which the best artisans in the country handcraft. Furthermore, the card has a microfibre lining in the central compartment to store folded bank receipts. The card has three card slots on the front side and two on the rear, making it the ideal travel companion if your traditional wallet or purse feels bulky.
---
This product was recommended by Chloe Choe from Off Hour Hustle
This Chanel cardholder is the perfect luxurious but minimalist card holder with the iconic Chanel metal logo. It comes in black, green, light pink, and light purple so you can choose what perfectly suits your personality.
---
This product was recommended by Sienna Harris from iKissBags
If you're looking for a luxurious pocket-size cardholder, you found the perfect match. This small leather card holder features a slim design to ensure you are comfortable taking it with you everywhere you go. It also has a zipper closure that keeps up to 15 cards intact, and you never have to worry about losing them. The best part is that its internal pouch is cleverly designed, making it effortless to organize your coins and cards. Users will love its added SIM card slot that is ideal for those who travel a lot and take advantage of using local rates. It is made of premium quality and environmentally certified leather with a 3-year warranty backing it up.
---
This product was recommended by Paul Miller from CBD4Beginners
The Buffway Mens Slim Wallet is my best Luxury Card Holder for many reasons, but the top three are that the RFID blocking card slots are guaranteed to be secure with constantly changing EMF frequencies, it has a magnetized money clip which helps keep bills neatly together and away from cards, and the design of this slim wallet leaves lots of room for more important things like your driver's license.
---
This product was recommended by Lauren Smithson from Wesltey Richards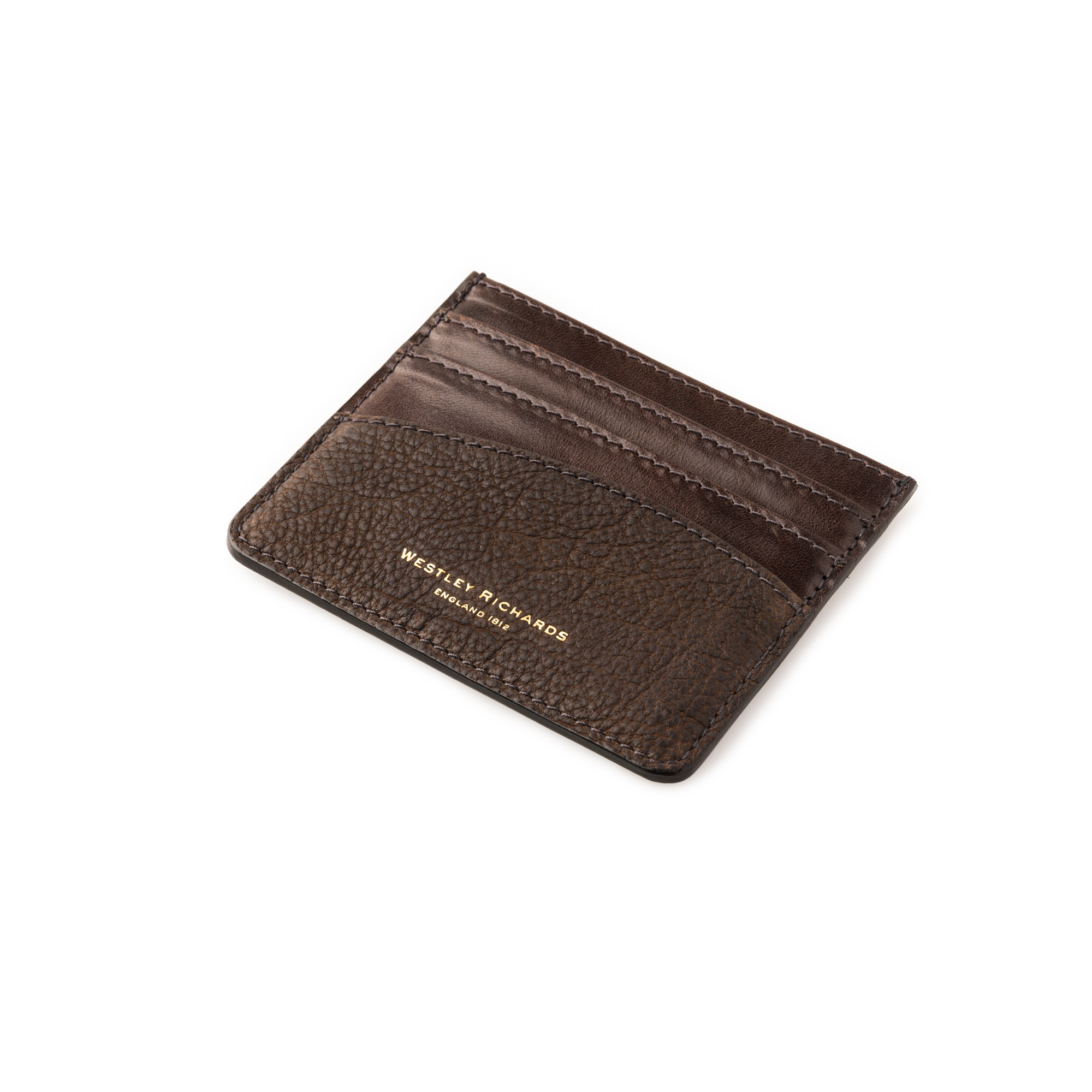 Made in our own leather workshops in Birmingham, our Aston Card Holder combines buffalo and smooth traditional dark-tanned leathers. It is made up of 6 card slots, 1 central note holder, lined with a bespoke Westley Richards engraving design and finished with our Westley Richards classic motif, in gold. This exclusive leather gains patina quickly and was selected for its ability to last for generations when used for our wallets. This Aston Card Holder presents the striking combination of luxury, style and durability found in all our leather goods. Wherever your adventures take you, you will find the latest edition to our leather goods range, the Westley Richards Aston Card Holder, an invaluable travel essential.
---
This product was recommended by Chiara Gomiero from Handy Wine Guide
If you are a Gucci lover, this card case in soft chevron quilted calfskin leather is a must-have. You can fit a decent amount of cards and it comes with a gold GG monogram on the front.
---
This product was recommended by Chiara Gomiero from Handy Wine Guide
This elegant and stylish card holder from Prada can store up to 6 cards and it's totally made of calf leather which will ensure great durability.
---
This product was recommended by Shiv Gupta from Incrementors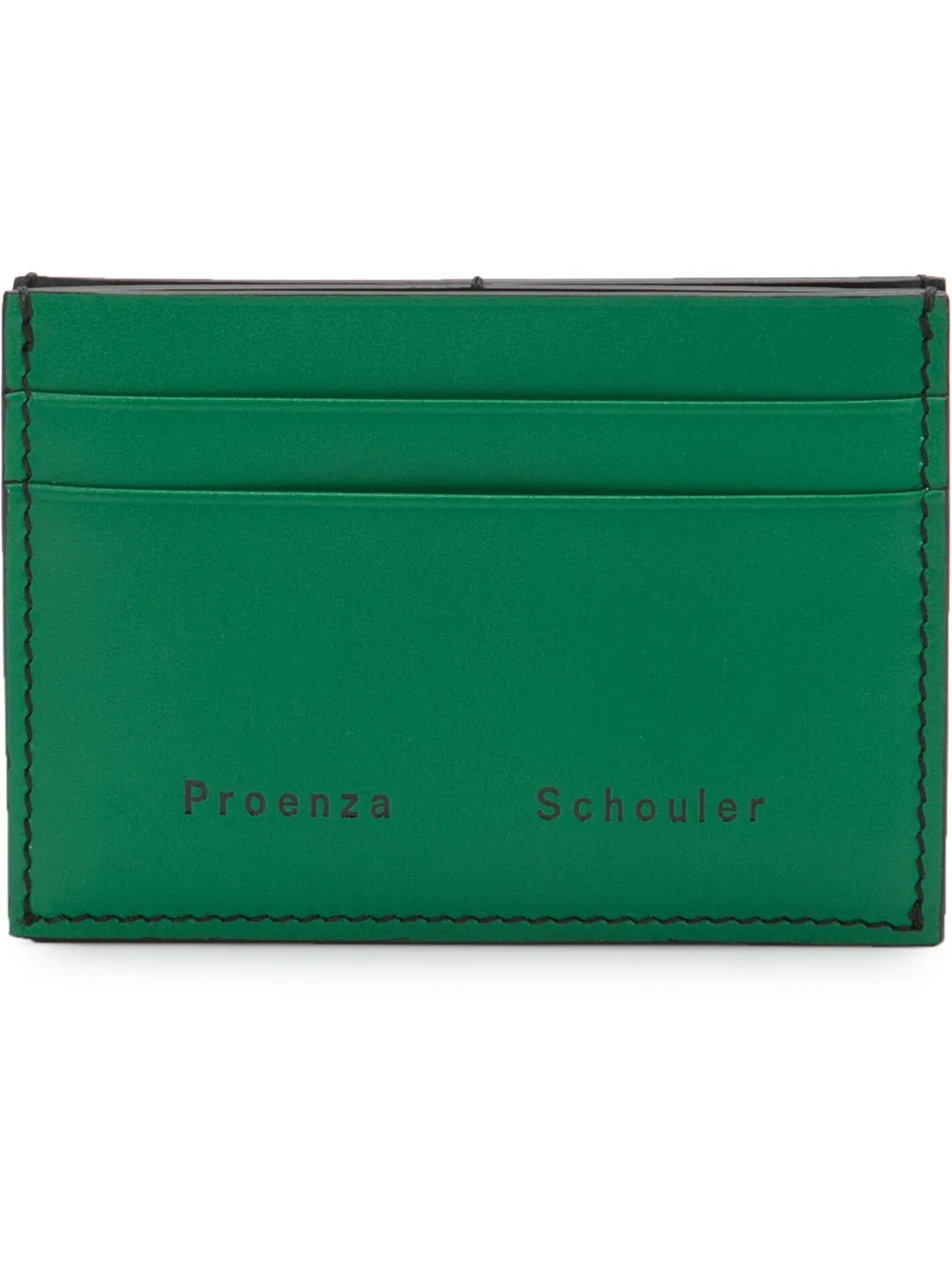 If you're searching for a pocketful of refinement, go no further. Chanel's eye-catching designer cardholder, with its polished, glossy white colour and sumptuous lacquered metal accent, will make you feel put together whether you're wearing sweatpants or jeans.
---
This product was recommended by Daniela Sawyer from FindPeopleFast
imeetu is a new and exciting American brand. We strive to provide high-quality, luxurious products. We are extremely grateful for your decision. Imeetu can do more for you as a responsible and lively brand. This card holder comes with a beautiful wrapping box, making it the ideal gift for family or friends!
---
This product was recommended by Daniela Sawyer from FindPeopleFast
Tassel pendant with a one-of-a-kind bee motif, zipper closure with keychain ring The design is ultra-thin, lightweight, and slim to carry in a handbag or backpack. Inside are three card slots for storing credit cards, cash, bills, and other small items.
---
This product was recommended by Daniela Sawyer from FindPeopleFast
Michael Kors Cooper Tall Card Case is monogrammed PVC and features leather trim. Michael Kors logo patterned PVC is embossed on the lower half, and the distinctive Michael Kors monogram logo is accentuated on the front. It has a card slip in the center and three card slips on each side. It has an $68.00 and measures roughly 4 inches (L) x 3.25 inches (H).
---
This product was recommended by Donny Gamble from PersonalIncome
As a digital nomad I need a card holder that will work as I travel.. I want the cards to be kept safe, not bent and be easy to access. This is why the Ocadux Leather Business Card Holder is the best one I have ever owned. This card holder is made from quality materials and has a really strong magnet to keep it closed so the cards stay neatly inside. It is also slim enough to put in my pocket, but has enough space for at least 25 cards. It is made from a high quality faux leather and has lasted me a very long time.
---
This product was recommended by Keron Howe from Property Nation
I found that traditional leather wallets always stretched over time making it easy to loose your cards but this holder is made from aluminium which keeps them much safer. The design is sleek, stylish, and durable. This will be the only card holder I use and would highly recommend it.
---
This product was recommended by Cindy Corpis from SearchPeopleFree
This is an ultimate and timeless cardholder, which combines everything from elegance, subtlety to luxury. It's a front-runner for all the Gucci fans. With the signature GG logo imitating the iconic Marmont handbag, this cardholder showcases the identifiable Web stripe for a pop of color on a classic leather and canvas design. This cardholder contains four card slots, which are available in brown and beige variations. The best reasons to purchase this luxe cardholder are its iconic design and versatility.
---
This product was recommended by Cindy Corpis from SearchPeopleFree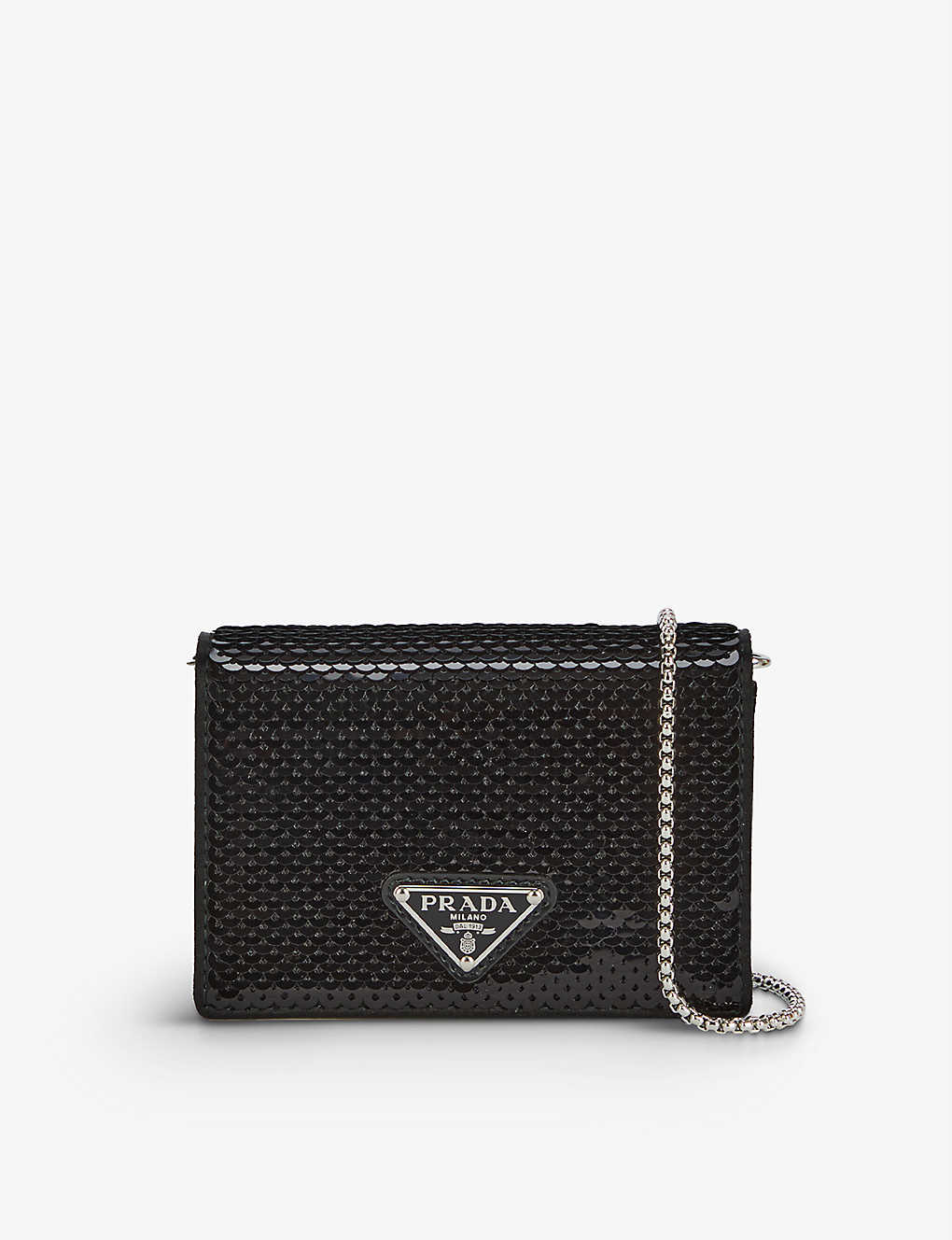 Your closet essentials must not be boring and this luxe and jazzy little number from designer Prada show us how it's done. This elegant sequin beauty comes with a handy strap to ditch the clutch bag and take this right to the dance floor. This cardholder contains one internal pocket and a popper fastening to safeguard your valuables. As far as its materials are concerned, it contains 72% viscose, embellishment 100% plastic, 28% silk, and lining 100% leather.
---
This product was recommended by Lynda Fairly from Numlooker
This elegant Dauphine Card Holder is the best combination of Monogram and Monogram Reverse canvas with tan calf-leather trim. Also, it blends the vintage look LV initials accessory, delivering the core signatures of the Dauphine leather goods line. This cardholder is an ideal everyday companion, which makes essential cards secure and accessible. As great things come in tiny packages, that's why this Louis Vuitton bag oozes elegance and luxury. It's made from canvas with a calf-leather trim embellished with a vintage-look LV stamp. This cardholder helps you keep your valuables safe and accessible. Hence, it's an everyday essential with additional luxury.
---
This product was recommended by Jonathan Grøn from OwlRatings
If you're looking for luxury, you can't go wrong with Bottega Veneta's black cardholder. Its Intrecciato weaves were designed in the 1960s and will give leather items a more handcrafted feel. It's made in Italy with a slim profile, six card slots, and a debossed logo. Everything that you need in a fabulous cardholder.
---