This post contains affiliate links. Affiliate disclosure: As an Amazon Associate, we may earn commissions from qualifying purchases from Amazon.com and other Amazon websites.
This article showcases our top picks for the Best High End Shampoo. We reached out to industry leaders and experts who have contributed the suggestions within this article (they have been credited for their contributions below).
We are keen to hear your feedback on all of our content and our comment section is a moderated space to express your thoughts and feelings related (or not) to this article This list is in no particular order.
This product was recommended by Joe Flanagan from 90s Fashion World
The N.4 Bond Maintenance Shampoo by Olaplex is absolutely the best high-end shampoo ever. It is particularly great for breakage, frizz and dullness when combined with the hair conditioner. The chemistry behind these products is mind blowing, it is free of silicone and DEA, Aldehydes and Formaldehyde. Which makes it practically a miracle product! The company is also deeply invested in taking care of the environment, and despite the product not being green, they do make strives to compensate the damage.
---
This product was recommended by Anish Godha from Diamondere
Oribe Gold Lust & Restore Shampoo reawakens your hair to its healthiest prime. With the combination of extracts-cypress and healing oils, Gold Lust balances the scalp, cleans hair, and reinforces the inner strength of each strand. Cleans hair gently thanks to extracts-cypress. Protects hair from damage with the use of argan oils. Rejuvenates hair to make it look more youthful. Amino acid complex restores moisture. Makes hair stronger with its Oribe signature complex. Vegan, cruelty-free, and gluten-free. Formulated without sulfates, parabens, or sodium chloride. Depending on where you shop, there may be an import fee, but an 8.5oz size costs around $49.00. There are few negatives with this product, but some thin-haired reviewers state that the shampoo made their hair look slippery and too flat.
---
This product was recommended by Devika C. from Devi Collective
I credit this shampoo and conditioner for bringing my hair back to life post thyroidectomy. My hair was dull, dry & would break easily. I tried this product line on a whim, and was so excited to feel a CLEAN shampoo that lathers up! The pure ingredients and safe science behind this brand make it's products luxurious and effective. The best part – every bottle sold helps send a girl in India to school.
---
This product was recommended by FloraG from OurPCB
This product is absolutely phenomenal. Since I started using the Moroccan Gold Series Black Truffle Shampoo my hair exudes a greater overall strength and health. I am extremely impressed with the results I have achieved using this one product where I have previously required a second product, conditioner, to achieve inferior results. I can't wait to try additional Moroccan Gold Series products.
---
This product was recommended by Meredith Boyd from Meredith Boyd Cosmetics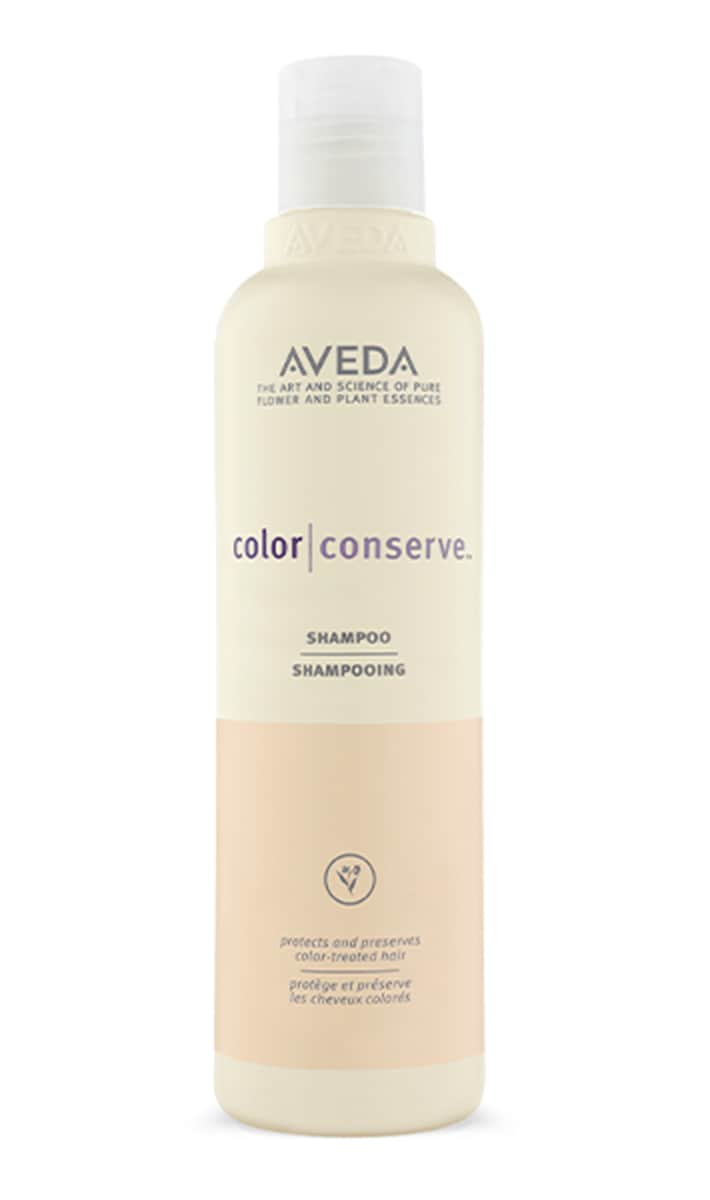 This shampoo is hands down my favorite for my clients with color treated hair as this plant-infused shampoo gently cleanses without stripping colored hair, keeping hair color vibrant longer and leaves hair feeling soft, silky and shiny. No more brassy tresses and preserves color so much longer than other salon shampoos. I also have used it personally for years and it's a real game changer!
---
This product was recommended by Gaurav Patil from PayUOC
Tea Tree Special is one of the best shampoos that gently washes away impurities from the scalp of your head. This shampoo suits well for all hair types, which makes your hair refreshingly clean and full of shine. Talking about its ingredients: it comes with natural tea tree oil and peppermint for soothing the scalp, while the magic of lavender leaves fresh-smelling on your hair. Tea tree oil along with its special ingredients helps you to get rid of hair impurities and leave hair full of beauty and shine. It's pure vegan and it's free from any artificial Chemicals and colours to make sure that your hair won't get worse affected by this.
---
This product was recommended by Abby Drow from Cloom
This is the only shampoo that makes my hair feel strong and healthy. Each strand feels fuller and softer like never before. Paul Mitchell created the perfect shampoo that keeps my hair from drying up and maintains the shine throughout the day.
---
This product was recommended by Toby Dash from Five Star Skincare
For its effectiveness on all hair types, the balance between organic and non-organic ingredients coupled with the full credit overall this brand receives. Suitable for both men and women it cannot be beaten in the beauty world right now! No wonder Malin + Goetz's Moisturizing Shampoo is the hairdresser's go-to brand and our readers agree it's the best shampoo they've ever used!
---
This product was recommended by Rachel Klaver from Identify Marketing
This product is intended for very dry, dehydrated, dull, and color-treated hair. What makes it the best is the ingredients that come with the bottle. It's rich in vitamins and sulfate-free. It has Keravis (for strengthening hair), Maruka oil (to restore suppleness and shine), Shea Butter (to provide moisture), and vitamin B complex (to give an even shine).
---
This product was recommended by Alina Clark from CocoDoc
This shampoo makes my hair look thicker and fuller. It helps repair split ends and flyaway. It has all the ingredients needed to make my hair moist, soft, and shiny. I have very manageable hair because of this shampoo.
---
This product was recommended by Kelly Coughlin from Celeb Luxury
The Celeb Luxury shampoos and conditioners are the #1 color depositing product worldwide in 35 countries. The products come in a variety of shades – from traditional browns, blondes and reds to pastels and vibrant colors from pink to blue. All of the products contain a bond rebuilder to heal hair, are 100% vegan, cruelty free and can be applied in the shower in 2-5 minutes. They are semi-permanent dyes, so there is no long-term commitment, but the products keep your hair looking 'salon fresh.' The products do not contain any "dirty dyes" and offer a safe, healthy alternative to other hair color products.
---